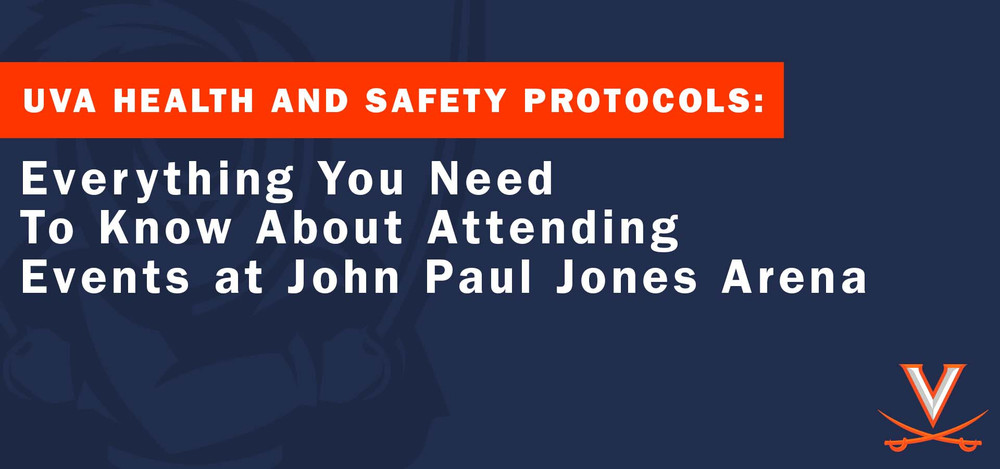 Health and safety protocols effective March 21, 2022. All protocols are subject to change.
The University has announced the lifting of the indoor masking requirement and the end to the proof of vaccination policy at large event venues, including John Paul Jones Arena.
Effective March 21, fans are no longer required to show proof of COVID-19 vaccination in order to enter John Paul Jones Arena. Wearing a mask will now be voluntary on game days.
Click here to view the Full University of Virginia Statement,