Cavalier Rowing Camp at the University of Virginia
Story Links
Session I: June 14 – June 18, 2003
Session II: June 19 – June 23, 2003
Session III: June 25 – June 29, 2003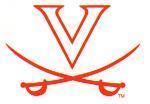 High School rowers and coxswains are invited to attend this camp at the University of Virginia. The camp is designed to improve fundamental skills and knowledge of rowing technique, physiological training and racing strategies. Coaches, along with guest speakers, will share their knowledge of racing skills, land training, strength development and erging. There will also be individualized off-the-water training sessions for coxswains.
Ages: Girls aged 13 – 18
Contact: Kara McPhillips (434-982-5603) kara@virginia.edu
Daily Schedule:
7:30am – breakfast
9:00am – arrive at boathouse for morning session
11:30am – lunch
12:30pm – lecture and discussion (various topics, including rowing technique, mental preparation, nutrition, weight training, college admissions, recruiting, etc.)
1:30pm – free time
3:30pm – arrive at boathouse for afternoon session
5:30pm – daily wrap-up including video
6:30pm – dinner
Tuition:
$545 Overnight campers
$395 Day campers
Overnight includes all camp fees, all housing, meals and dorm supervision Day includes all camp fees and lunch A $200 deposit must accompany the registration form. Cancellations are non-refundable within two-weeks of the start of camp. (*Registration form will be available once camp dates are set)
Swim Requirements:
All camp participants will be required to pass a 100-yard swim test conducted on the first day of camp.
Skill Level:
The Cavalier Rowing Camp is for all skill levels from beginner to advanced. Please register according to your experience, but groups can be changed at any time during the camp. Coxswains are expected to be able to steer an eight.
Staff:
Under head coach Kevin Sauer, Virginia has established itself as one of the elite women's rowing programs in the nation. Since the 1st NCAA Championship in 1997, Sauer has led Virginia to 5 top four finishes including a tie for the national championship in 1999. Over the past seven seasons, Sauer's first varsity eight has compiled a record of 356-86 (.805 winning percentage) in both dual meet (37-13) and multi-boat races (319-73). Honored as the ACC Coach of the Year in 2000, Sauer has helped develop four All-Americans and 12 first-team All-ACC selections in his Cavalier coaching tenure.
Sauer has also coached the United States' Under-23 World Championships team, Purdue University And Yale University. He was a member of the U.S. National Rowing Team in 1975 and 1977. While at Purdue, he rowed for the United States in the 1975 Pan American Games. He also competed in The 1977 World Rowing Championships.
Kevin Sauer is widely regarded as one of the best coaches in the sport of rowing. He alone is a compelling reason to attend the Cavalier Rowing Camp
Kara McPhillips, freshman/novicewomen's coach
Kara McPhillips, a former coxswain for the women's rowing team at the University of Virginia, is the novice women's rowing coach at UVa.
During her collegiate career, McPhillips was a coxswain for the UVa men's rowing team for four years. She joined the women's rowing team prior to the 1998 NCAA Championships and was the coxswain for Virginia's second varsity eight that won a national championship. She spent the entire 1998-99 season with the women's rowing team and was the coxswain for the first varsity eight when that crew finished second at the 1999 NCAA Championships. She also coxed at the 2001 U.S. National Team Pre-elite/Selection Camp in Ithaca, N.Y.
Veronika Platzer, assistant women's coach
Veronkia Platzer has been contributing to the Virginia women's team as a assistant varsity coach and a strength trainer. Platzer came to Virginia from the University of Wisconsin where she was the novice lightweight coach last year.
A 1987 graduate of Grinnell College, Platzer was a three-time NCAA discus champion. She was also a member of the 1993 World Rowing Championships team. Platzer bring a strong burst of excitement and fun to every practice she coaches.
Other staff including current rowers and coxswains, ratio of one boat per coach
About the Program:
Rowing is the oldest intercollegiate sport at the University of Virginia. The women's team won their first NCAA championship in 1995 when the team was still a club program. After being granted varsity status in 1996, Virginia claimed five top-four finishes at the NCAA championships, along with being only one of four schools to be invited to every NCAA championships since they began in 1997.
Virginia success can be credited to outstanding training facilities staffed by some of the best coaches in the country. Campers can expect to enjoy all of the same opportunities that Virginia's top athletes receive. These include access to:
The Thomas Temple Allan Boathouse at the Magruder Dent Rowing Center – our boathouse holds a fleet of the top of the line racing and training shells. Campers will be able to experience rowing in both big and small boats, sweep and scull. The boathouse sits along the Rivanna Reservoir, 5 miles of pristine water with no motorboats and incredible scenery. This facility was used by the 1992 Olympic team as well as the 1996 New Zealand Olympic team. Onesty Hall – the indoor facility at the University of Virginia's main athletic center will give campers ample space to set up ergs and dynos for land training. Campers will also have access to our indoor rowing tanks for individual technical coaching. McCue Training Room – the state-of-the-art athletic training center where campers will have full access to full-time athletic trainer and sports medicine doctors. A trainer will also be at all practices and staying in the dorms for the immediate needs of campers. McCue Weight Room – campers will be introduced to strength training for rowing by UVa strength and conditioning coaches. University of Virginia student dorms – campers will be housed in student dorms right in the center of UVa's campus. The campers will also eat their meals in the student dining halls closest to their dorms.
Please print the registration form, fill it out and mail it to the following address with your deposit.
Registration Form in PDF Format



Download Free Acrobat Reader
Mail to:
Kara McPhillips, assistant rowing coach
McCue Center
P.O. Box 400852
Charlottesville, VA 22904-4852