2019 Men's Soccer Promotions
Scarf Night
Friday, Sept. 20 vs. NC State – 7 p.m.
Free scarf to the first 1,000 fans in attendance at the game.
Sabre Rewards Nights for UVA Students
Friday, Sept. 20 vs. NC State – 7 p.m.
Friday, Oct. 18 vs. North Carolina – 7 p.m.
Virginia Youth Soccer Association Night
Friday, Oct. 4 vs. Louisville – 7 p.m.
Youth teams, coaches and their guests can use the promo code VYSA here for $4 general admission tickets for the game.  Teams who attend either game together can submit their roster to the marketing table near the flag columns at Klöckner Stadium.  The team with the most players in attendance at each game will win complimentary admission to a future game and a pizza party for the players and coaches.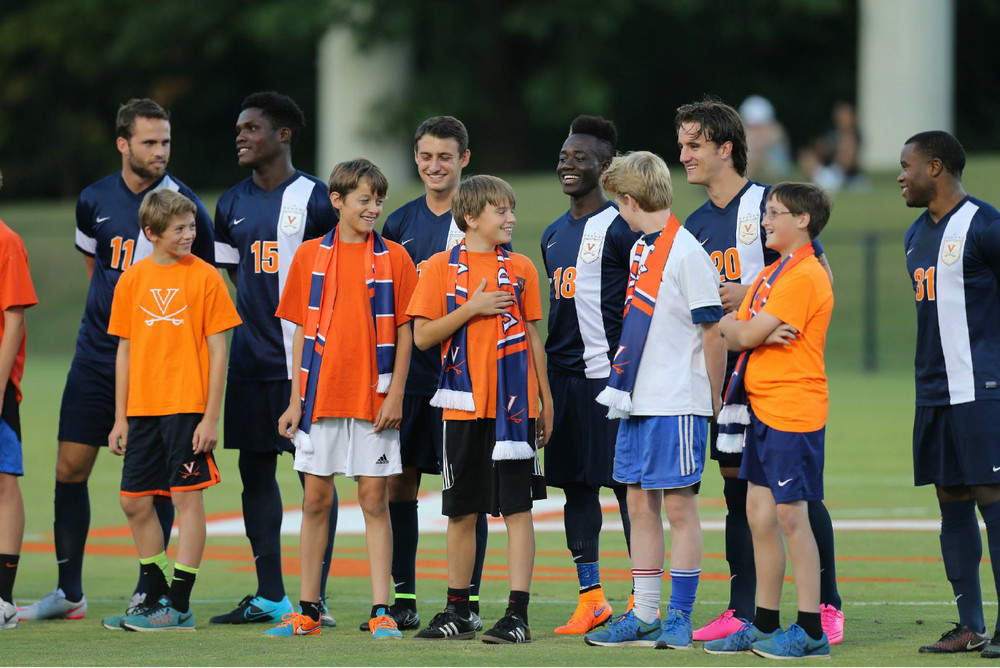 Post-Game Autographs
Following each game, the Virginia Men's Soccer team will be available for autographs for 10 minutes.
Youth Soccer Experiences
Youth soccer programs 8th grade and under are invited to join the Cavaliers on the field during home matches this season.  Youth teams have the opportunity to escort the starting 11 for both Virginia and its opponents.  Opportunities are also available to play a halftime scrimmage.  Scrimmages may be intra-squad or set up against another team in the same age group.  All players escorting the team or playing the halftime scrimmage and two coaches will receive complimentary admission to the games.  Rosters will need to be submitted in advance of the game to the appropriate marketing staff.
To reserve these opportunities for your team, contact Katie Rudy in the Strategic Marketing and Fan Engagement Office.