The University of Virginia has committed to ambitious 2030 sustainability goals and calls for bold leadership in addressing sustainability challenges across the interconnected areas of operations, service, and community engagement. UVA Athletics recognizes and accepts this challenge to be a sustainability leader in collegiate athletics while taking responsibility for its part in meeting the University's 2030 sustainability goals. UVA Athletics will lead while staying true to its mission, which includes student-athlete success, uncompromised excellence in facility performance and operations, efficient use of resources, and positive engagement with the community.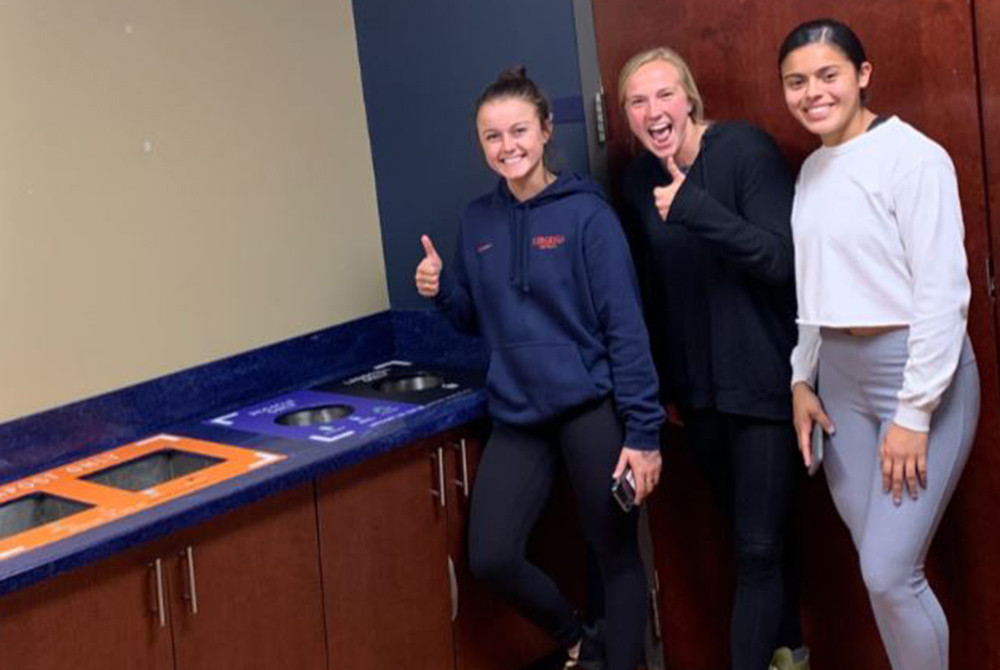 Student-Athlete Leadership
UVA Athletics attracts and fosters student-athletes with strong values of leadership, equity, citizenship, teamwork, and a commitment to excellence. These characteristics have naturally propelled UVA student-athletes to recognize the power of their role in addressing sustainability within Athletics as well as the UVA community. They have helped lead the charge in identifying and addressing opportunities within their teams, their stadiums and training areas, and their fans. Learn more about their initiatives below:
Green Team Certification promotes sustainable actions and environmental consciousness within UVA Athletics teams.
Green Athletics Group is run by student-athletes and drives sustainability in the UVA Athletics department through education, stewardship, and leadership.
To read more about the efforts and successes of Green Athletic group members, check out the articles below:
Follow the Green Athletics group on Instagram at https://www.instagram.com/virginiagreenathletics/
Zero-Waste in Athletics
Starting in 2009, UVA Athletics began to expand recycling and composting options for fans at selected games. In 2018, student-athletes led the efforts for more "Green Games", which have recycling and composting available to fans as well as volunteers who help fans sort their waste and sweep the stadium following the game for recyclable and compostable materials. The goal during each Green Game is zero-waste, which is when 90% of the waste (by weight) is diverted from the landfill to either recycling or composting. Fans can help by correctly disposing of their materials to minimize waste going to the landfill (Learn more at Going Green at Games for Fans).
UVA also participates in the national RecycleMania: Campus Race to Zero Waste campaign that enables UVA to compete against other colleges and universities to have the highest landfill diversion rate and achieve zero-waste. Student-athletes worked with UVA Sustainability, Aramark, and UVA Facilities Management in 2018 and 2019 to coordinate first-ever Green Games and a waste audit at several Olympic sports' home games.
Learn more on Green Athletics.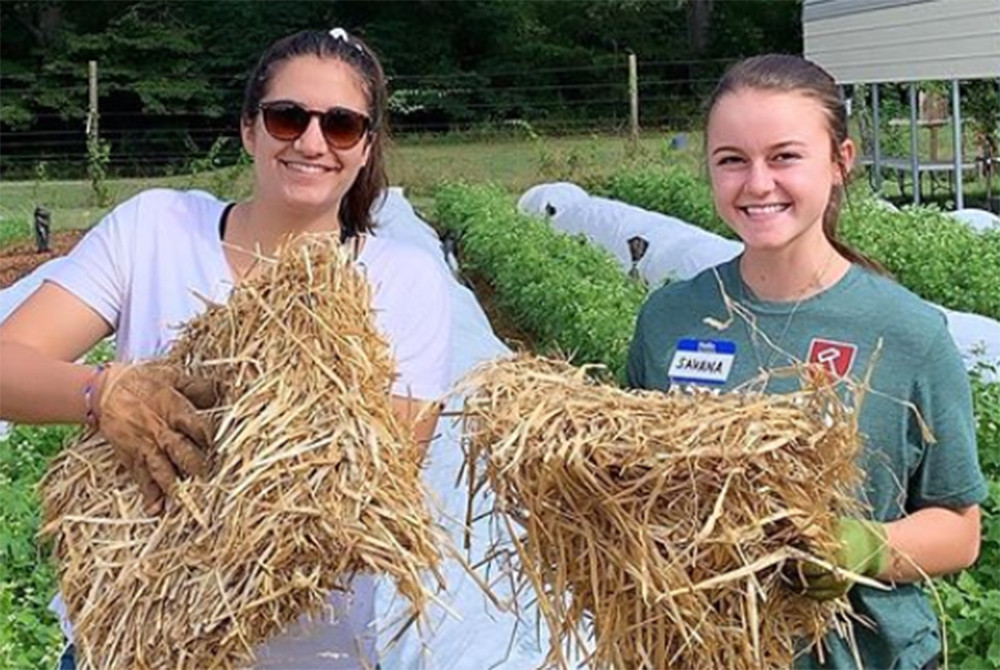 Facilities
One of UVA Athletics' goals is to build and maintain the highest quality facilities in the country with the purpose of attracting and developing the best student-athletes. To meet this goal, Athletics ensures that facilities are well-maintained, efficiently operated, and designed with intent to provide high performance spaces that have the needs, health, and wellness of student-athletes in mind.
Additionally, new construction and major renovations must be LEED-certified and solar-ready; Dean Family Golf Performance Center, UVA McArthur Squash Center, and George Welsh Indoor Practice Facility are LEED certified with the Disharoon Park Expansion being LEED Silver. In addition to building on those successes, UVA Athletics is working on solutions to reduce water consumption and increase the amount of recycled and composted materials.
Learn more at https://virginiasports.com/facilities/
Certifications and Activities
UVA Athletics' facilities have earned six LEED certifications, including a LEED Silver certification. LEED provides third party certification for healthy, highly efficient, and cost-saving sustainable buildings. Learn more on Green Athletics.
Since 2009, UVA Athletics has participated in the football and basketball Recyclemania: Campus Race to Zero Waste national competition. UVA has continued to perform well within both ACC and national standings each year. Learn more on Green Athletics.
UVA Athletics is a proud supporter of the ACC Sports Sustainability Conference, founded in 2019.
John Paul Jones Arena, home of UVA men's and women's basketball programs, was awarded the 2014 Green Attraction of the Year from the Virginia Green Program.