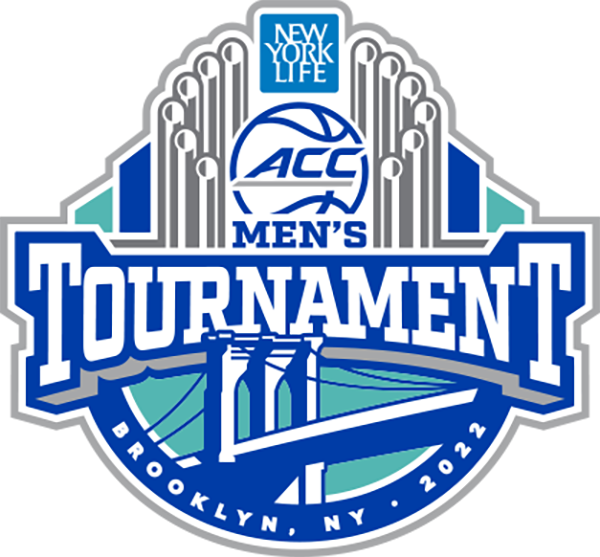 2022 ACC Men's Basketball Tournament
Ticket Information
Barclays Center 🏀 Brooklyn, NY
March 8-12, 2022
Seating & Pricing
Similar to previous years, the process to request ACC Tournament ticket books will be conducted in several waves. Donors in the first wave (consisting of the top 300 donors in VAF Priority Point order) will be notified shortly that they may begin requesting tickets. If tickets remain, an offer will be made to the next group of donors in the second wave beginning the following week. We will continue to offer tickets in waves until we have exhausted the available allotment. All ticket book seat locations will be allocated in priority point order, and the cutoff to qualify for tickets will be based on overall demand.
Each ticket book includes admission for all games Tuesday through Saturday. The cost for a lower level ticket book is $598 per seat, while upper level ticket books are priced at $448 per seat.
Virginia's seat allocation for this year's tournament is located in sections 25, 29 and 31 in the lower level, as well as sections 228-231 in the upper level.
Giving Levels
The maximum number of tickets which can be requested is limited by the current Virginia Athletics Foundation donor's giving level.
Request Limits By 2022 Giving Level:
Scholarship Society ($34,000+)
8 tickets
Champions Club ($25,000-$33,999)
6 tickets
Commonwealth Club ($15,000-$24,999) & V Club ($7,500-$14,999)
4 tickets
Other VAF Donors ($100-$7,499)
2 tickets
Hotel Accommodations
Click here to view information on New York City hotel accommodations available during this year's ACC Tournament.
Attendance Requirements
Updated information on attendance requirements, including COVID-19 health and safety policies, may be found at the official Barclays Center website. Click here to view current facility policies.
Additional Information
Click here to view the official tournament bracket and updated schedule of game dates, times and broadcast information.