Virginia Cavaliers Official Athletic Site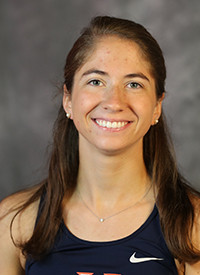 After competing with the Cavaliers as a player, Annie Tyson joined the coaching staff in January of 2020. 
Tyson helped the women's team capture their first Kurtz Cup Championship and finish the season ranked ninth nationally. The program finished the year with a 17-6 overall record. Emma Jinks earned the first All-America honor in program history after qualifying for the Ramsey Cup at the CSA Individual Championships.
Tyson competed with the Cavaliers for four season, including two after the men's and women's squash teams were announced as a varsity program. During her last two seasons she recorded a 33-13 overall record. She also served as one of the team's captain during her senior year.