Virginia Cavaliers Official Athletic Site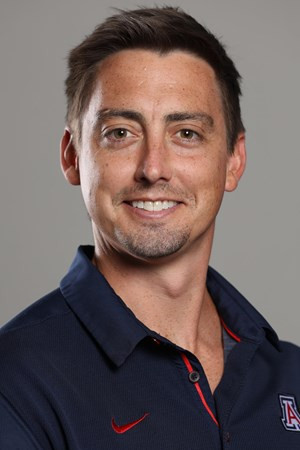 Clif Robbins was named an assistant swimming and diving coach at Virginia in the summer of 2013. Robbins works primarily with the middle distance stroke/IM swimmers.
During the 2015-16 season, Robbins aided Laura Simon and Yannick Kaeser to All-America honors in the breaststroke discipline. Simon finished seventh in the women's 100-yard breaststroke, while Kaeser placed seventh in the men's 200 breast. Simon also won the 200 breast ACC title and was a part of the 400 medley relay that finished third and the 200 medley realay that placed fourth at the NCAA Championships. For his work with the Cavalier women at the ECAC Championships, Robbins was named the ECAC Women's Coach of the Year.
In 2014-15, Robbins mentored Laura Simon to a secondplace finish in the 200 breast at the NCAA Championships, as well as an ACC title. Simon was also part of the 400 medley relay that placed second at NCAAs and the 200 medley relay that finished fourth. In addition, Simon touched fourth in the 100 breast at the national meet. Ellen Williamson and Yannick Kaeser broke school records in the women's 100 fly and men's 100 breast and earned honorable mention All-America honors in the women's 200 IM and men's 100 breast, respectively.
In his first season, Robbins helped guide three Cavaliers, Luke Papendick (men's 200 back), Kaeser (men's 200 breast) and Simon (women's 200 breast) to honorable mention All-America honors, while the trio along with Ellen Williamson combined for six school records. Before coming to Charlottesville, Robbins was an assistant coach under UVa head coach Augie Busch at Houston for the 2012-13 season after serving as a volunteer assistant in 2011-12. Robbins helped guide the Cougars to a program-best second-place finish in Conference USA in 2013.
The Cougars recorded personal-best times in 90 percent of their swims and broke seven school records in 2013 while achieving a program-best 3.42 team GPA. Prior to UH, served as both the head swim coach and aquatics program director at the River Oaks Country Club in Houston. A 2007 graduate of Texas, Robbins was a four-year letter winner for the Longhorns. Robbins competed at the US National Championships three times while at Texas and helped the Longhorns to four consecutive Big 12 Championships. Robbins and his wife, April, were married in October 2015 and reside in Charlottesville.