Virginia Cavaliers Official Athletic Site
Jeff Mork
Director of Boathouse and Program Operations
Position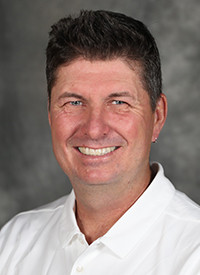 Jeff Mork was named director of boathouse and program operations at Virginia in July of 2018. Mork arrived in Charlottesville after serving as the director of operations and rigger at Clemson from 2014-18. Mork was also the regatta director for the ACC Championships and the Clemson Invitational.
Prior to Clemson, Mork was the head coach for the University of Texas club team for 10 years from 1998-2008. He was also the rigger for the Texas women's rowing program for over 10 years during two stretches under former Texas head coach Carie Graves.
Mork earned his bachelor's degree in art studio and film studies at UC Santa Barbara in 1993. He was a four-time Western Sprints lightweight eight champion while with the Gauchos.
Following graduation, Mork lived in Boston and rowed for Riverside Boat Club, Boston Rowing Center and later represented the United States in the lightweight eight at the 1997 World Championships.
Mork is married to former assistant coach Caroline King and the couple has two daughters.