Virginia Cavaliers Official Athletic Site
Joshua Miller
Assistant Strength & Conditioning Coach
Position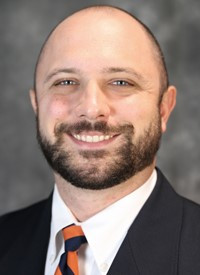 Joshua Miller joined the Virginia staff in 2018 as an assistant strength and conditioning coach. He works with the Cavalier field hockey and softball teams and the divers from the UVA swimming and diving program. He designs annual training programs for those sports and coaches proper conditioning and strength training techniques.Before coming to Virginia, Miller spent five years at William and Mary while working towards his masters degree in business administration. He worked for the football and Olympic sports programs developing weight training, conditioning, and speed development programs.
Miller served as the head performance coach for Tidewater Performance from 2012 to 2013, both acting as a trainer and implementing new a facility work flow and business plan for a new location.
Miller graduated from California University of Pennsylvania with a bachelor's degree in sports management in 2010. He then returned, completing his masters in performance enhancement and injury prevention in 2011. During his undergraduate study, Miller played on the baseball team.Miller and his wife, Megan, currently reside in Charlottesville.