Virginia Cavaliers Official Athletic Site
Mel Willison
Assistant Strength & Conditioning Coach
Position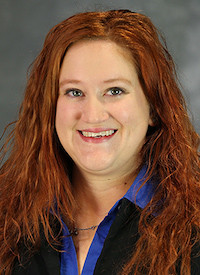 Mel Willison joined the Virginia athletics department as an assistant strength and conditioning coach in 2017. She works with the sports of volleyball, track (jumps), men's golf and women's golf. She came to UVA after working as an assistant strength and conditioning coach at North Florida from 2014 to 2017.
At North Florida, she worked with a dozen different athletic programs during her three-year tenure and served as the department's interim director during the summer of 2016. She worked with the Osprey men's soccer team that won back-to-back Atlantic Sun regular season championships in 2015 and 2016, the beach volleyball team that captured the 2016 league crown and the 2017 women's golf team that won the 2017 conference title.
Willison worked in Frostburg State's strength and conditioning program from 2013 to 2014 and was a graduate assistant at Texas A&M Kingsville from 2011 to 2013.
Willison is a certified and registered strength and conditioning specialist by the National Strength and Conditioning Association. She has a TPI Level 2 certification from USA Weightlifting.
She earned her undergraduate degree in health and human sciences from Purdue in 2011 and her master's in kinesiology from Texas A&M Kingsville in 2013. While at Purdue she was a member of the Boilermakers' rowing team from 2007 to 2011.