Virginia Cavaliers Official Athletic Site
Ronnie Wideman
Associate AD for Basketball Administration/Operations
Position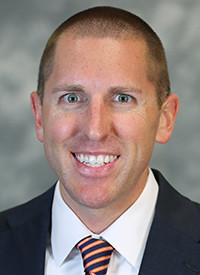 Ronnie Wideman is the associate athletics director for men's basketball administration/operations at Virginia. Wideman joined the men's basketball staff at UVA in April of 2009 as assistant director of men's basketball operations/video coordinator.
He was an operations assistant in the men's basketball program at Washington State University for three years prior to joining the staff at Virginia. At Washington State, Wideman coordinated team travel, official visits of recruits and video exchange, organized summer camps, oversaw facility scheduling and the managerial staff, managed the program's budget and performed a number of other administrative duties.
Wideman joined the Washington State staff after serving four years as a student manager with the Cougars' program. He assisted with the day-to-day operations of the program as a student manager, including working with video exchange, team travel, equipment distribution, summer camps, the supervision of volunteer managers, and editing game and practice video footage.
Wideman, who is from Washougal, Wash., graduated summa cum laude from Washington State in 2006 with a degree in kinesiology. Wideman earned his master's degree in sport management from West Virginia in 2012.
Wideman and his wife, Courtney, daughter, Emily, and son, Blake, reside in Charlottesville.