Virginia Cavaliers Official Athletic Site
Sarah Bullock
Assistant Coach/Recruiting Coordinator
Position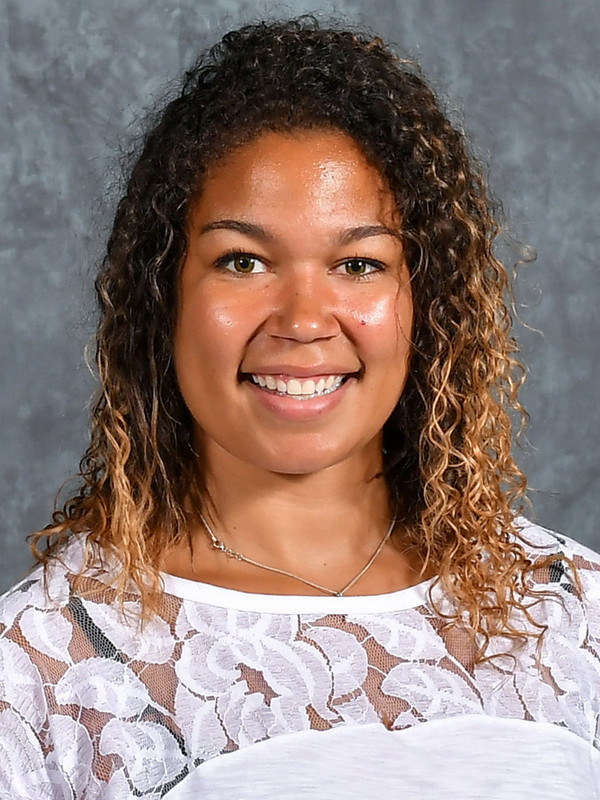 Sarah Bullock was named Virginia volleyball's assistant coach on Jan. 23, 2022. Bullock came to UVA from Stony Brook, where she served as assistant coach from 2017-22 and helped guide the Seawolves to consecutive America East titles in 2017 and 2018. Bullock also serves as Cavaliers' recruiting coordinator oversees the development of UVA's pin hitters.
"I was blown away by Sarah's knowledge and creativity through her experience as a recruiting coordinator," said head coach Shannon Wells. "There is no doubt in my mind that she is one of the best in the nation. As our staff experienced early in the interview process, the rest of the country will soon realize how hungry, passionate, hardworking, and great at building relationships Sarah is. Our team is going to love working with her every day. Sarah will be a big piece of the continued success of this program."
"I am beyond excited to join UVA's coaching staff and volleyball program," said Bullock. "From the very beginning, everyone has been extremely welcoming and helpful in showing me what the culture at UVA is all about, and from what I can tell the program is headed is a phenomenal direction. I want to thank Shannon and the rest of the UVA staff for this opportunity. I am so excited to hit the ground running."
Bullock was hired as Stony Brook's assistant coach/recruiting coordinator in 2017. In her first season with the Seawolves, Bullock guided the program to its first-ever conference title and NCAA tournament bid following sweeps over the America East's top two teams.
In 2018, Bullock and the Seawolves made their second consecutive NCAA tournament appearance after going 12-0 in conference play and capturing yet another America East Tournament championship. Upon achieving Stony Brook's first regular-season championship since 2007, Bullock and the rest of the Seawolves' staff were tabbed America East's Staff of the Year.
During her tenure at Stony Brook, Bullock helped develop 16 all-conference selections, including CAA Rookie of the Year Kali Moore (2022), two-time America East Setter of the Year LeAnne Sakowicz (2018-19) and the Defensive Specialist of the Year Kiani Kerstetter (2019).
On Dec. 30, 2022, she was one of 13 assistant coaches nationwide to be named to the Advancement of Blacks in Sports (ABIS) Mid-Major Assistant Coaches Watchlist.
Prior to her arrival at Stony Brook, Bullock spent two seasons (2015-16) as an assistant coach at UT-Arlington. She guided Mavericks' outside hitter Qiana Canete to Second Team All-Sun Belt Conference honors in 2016.
A native of Allen, Texas, Bullock is a 2013 alumna of Auburn. During her senior season, she was coached by current Virginia associate head coach Kris Grunwald, who served as an assistant coach for the Tigers at the time. Bullock helped Auburn to its first NCAA tournament appearance as a sophomore in 2010. She is also one of six players in program history to record at least 1,000 kills and 1,000 digs.