Virginia Cavaliers Official Athletic Site
Shai Bloom
Volunteer Technical Coordinator
Position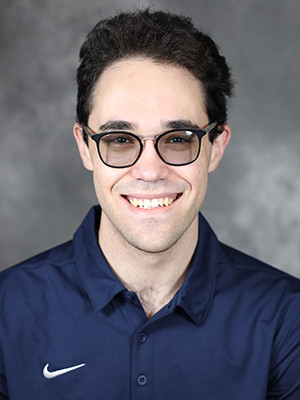 Virginia volleyball head coach Shannon Wells announced the addition of Shai Bloom as the Cavaliers' volunteer technical coordinator on Aug. 2, 2023.
Bloom comes to UVA after a one-year stint at Dominican University (River Forest, Ill.), where he served as the Chargers' assistant coach. As Virginia's volunteer technical coordinator, Bloom maintains the Cavaliers' data analytics and assists with the compilation of scouting reports.
"Shai is a great addition to our program," said Wells. "He aspires to be one of the best technical coordinators in the country and re-invent the way our sport uses data analytics. This position is a gamechanger for our program and will allow us to create annual training plans, enhance our scouting reports, and provide detailed insights to our student-athletes to help them better understand their own game. We are very excited for him to get to work with our program this fall."
Prior to his stop at Dominican, Bloom served as head coach of Garden State Elite Volleyball Club (GSEVC) for its 15-Black team. He was also a volunteer assistant coach at Felician University (Rutherford, N.J.) for one season.
Bloom graduated magna cum laude with an economics degree from George Washington in 2022, where he was a seven-time Dean's List recipient. While at GW, Bloom played libero for the Colonials' men's club team and a served as practice player for their Division I women's volleyball program.