Virginia Cavaliers Official Athletic Site
Stelios Tzoutzis
Program and Operations Assistant
Position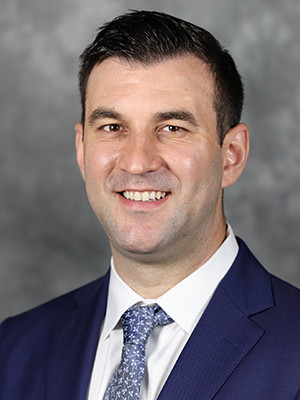 Stelios Tzoutzis begins his third season with the Virginia men's basketball program. Tzoutzis served as a graduate assistant for two seasons before being promoted to program assistant in September of 2022.
The Athens, Greece, native arrived in Charlottesville after serving one season as a graduate assistant at Liberty University under former UVA associate head coach Ritchie McKay. In his role with the Flames, Tzoutzis served as the primary film coordinator while pursuing a masters in sport management.
Growing up in Greece, Tzoutzis played basketball for A.O. Triton and the Greek U16 National Team. In 2004, he came to Lynchburg, Va., to play for Virginia Episcopal School (VES). He continued his playing career in college for Rend Lake College (Illinois) and Mansfield University (Pennsylvania).
After college, Tzoutzis returned to VES as an assistant, where helped the team win its first state championship in school history. His coaching responsibilities included assisting the head coach with day-to-day operations, player development, and instruction and game strategy.
Tzoutzis earned his undergrad degree in business management from Liberty in 2013. He added master's degrees in sports management from Liberty (2016) and education in curriculum and instruction from Virginia (2022).
He and his wife, Stephanie, reside in Lynchburg.