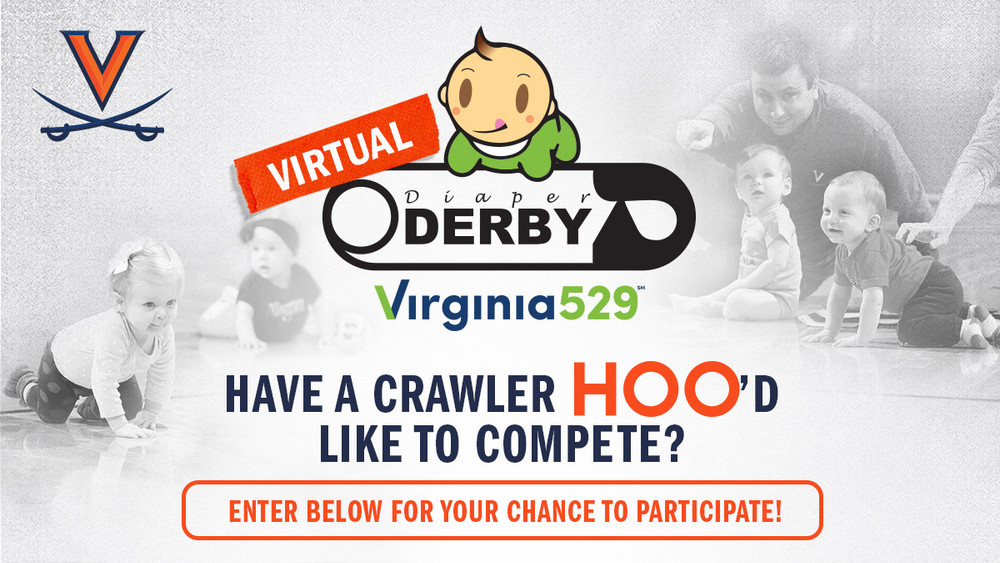 Do you have a Cavalier crawler you'd like to participate in our annual Virginia529 Diaper Derby?  This year, we're taking the Diaper Derby VIRTUAL with fan voting taking place on the Virginia Sports Mobile App.
Click here to submit a photo of your little Hoo in UVA gear along with why he or she should be entered into the Virtual Diaper Derby!  We'll select the top 8 entries to compete in the virtual competition, which will consist of a bracket-style vote on the Virginia Sports Mobile App during the month of March.
The baby with the most votes will win a $529 Virginia529 prize pack as well as UVA gear. Go Hoos!
Don't yet have the mobile app?  Click here to download for iOS or here for Android.
By submitting my entry, I acknowledge that I have read the terms and conditions.