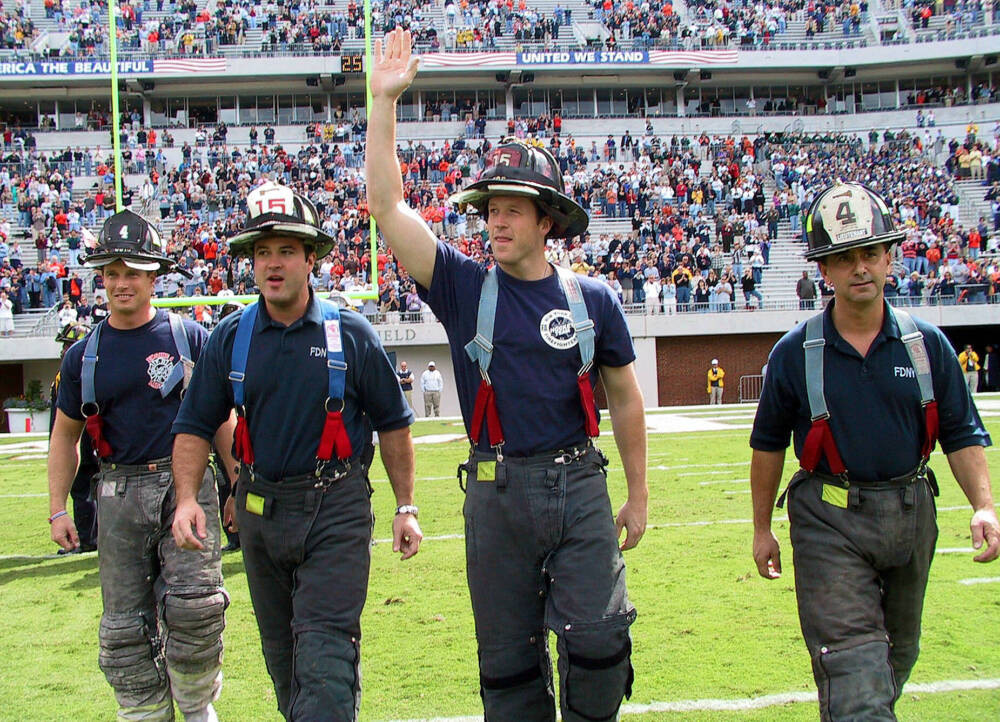 A number of activities are planned for Saturday's "Heroes Day" Game
Arrive early for the pregame F-22 flyover conducted by two UVA alumni – US Air Force Captain Chelsea Bailey, UVA Class of 2012 and US Air Force Captain Nate Jewell, UVA Class of 2016 – from Langley Air Force Base.
There will be a joint presentation of the colors and a pre-game moment of silence in remembrance of the 20th anniversary of 9/11.
The National Anthem will be performed by Cavalier Marching Band in collaboration with University Singers choral group
There will be a ceremonial coin toss by Lt. General Chuck Pede, who is a double Hoo and recently retired as the Judge Advocate General of the United State's Army.
The patriotic-themed halftime show will include the unfurling of large American flag.
During the game there will be recognitions of UVA undergrad veterans.
Also during the game, HooVision will feature video messages from military and first responders.