No. 19 Virginia Rolls Past Pitt, 3-0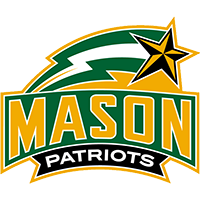 Next Game:
at George Mason
10/7/2014 | 7:00 PM
Oct. 4, 2014
| Twitter | Facebook | Instagram
PITTSBURGH, Pa. – The No. 19 Virginia men's soccer team rolled to a 3-0 win at Pittsburgh Saturday evening at a brisk Ambrose Urbanic Field in Pittsburgh. Virginia (6-3-1, 2-1-1 ACC) moved into a tie with Notre Dame atop the ACC Coastal Division at the midway point of the conference schedule with the win.
Virginia dominated the possession battle and scored a season-high three goals while the defense recorded its fourth clean sheet of the season. Todd Wharton (Jr., Glen Allen, Va.), Darius Madison (Jr., Philadelphia, Pa.) and Nicko Corriveau (So., Potomac, Md.) each scored for the Cavaliers, while Scott Thomsen (Jr., Brick, N.J.) recorded a pair of assists.
Virginia recorded a season-high 19 shots, outshooting Pitt 19-5, including a 12-2 margin in the second half. Pitt (3-4-1, 0-3-1) took five corner kicks to four for UVa.
UVa goalkeeper Calle Brown (R-Sr., Leesburg, Va.) notched a pair of saves, including a great one-handed, sprawling stop in the 23rd minute to keep the Panthers off the board. Pitt goalkeeper Dan Lynd made five saves.
After coming close on several opportunities in the first half, UVa struck paydirt in the 44th minute as Wharton cranked a left-footed blast from just outside the top of the box and beat Lynd to his left for his first score of the season.
UVa added onto its lead in the 59th minute when Madison took a shot which was stopped by Lynd, but Madison corralled the rebound and knocked it home for his three goal – all in the last two games.
The Cavaliers struck for the final dagger in the 86th minute as Thomsen sent a cross into the box and Corriveau finished with a short shot for his second goal of the year.
The Cavaliers' tough schedule continues Tuesday as UVa travels to unbeaten and 20th-ranked George Mason for a 7 p.m. match. UVa returns home Saturday, Oct. 11 to play Duke. The Duke contest is Scarf Night: the first 3,000 fans will receive a free Virginia Soccer scarf.