No. 9 Miami Defeats Virginia, 8-6, in Series Finale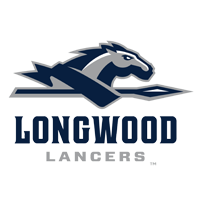 Next Game:
Longwood
4/21/2015 | 6:00 PM
April 19, 2015
Twitter: @UVaBaseball | Coach O'Connor Twitter | Facebook | Instagram
CHARLOTTESVILLE, Va. – The Virginia baseball team fell 8-6 to No. 9 Miami Sunday at Davenport Field as the Hurricanes (30-11, 15-6 ACC) salvaged the final game of the series. Virginia (24-15, 9-12) took two of three games in the series as it won its sixth straight series against Miami.
Despite an early start time of 10 a.m. because of incoming weather, an energetic crowd of 3,747 showed up for the morning contest.
"Certainly we are disappointed that we had a chance to sweep a series against a really talented ballclub and we didn't do it," Virginia head coach Brian O'Connor said. "That doesn't take away from how good of baseball that I think we're playing. I think we played some of our best baseball this weekend. I'm proud of our guys for hanging in there. We had some scoring opportunities and had the big five-run second inning, but we just couldn't put enough more runs on the board."
Robbie Coman (Jr., Lake Worth, Fla.), Jack Gerstenmaier (Fr., Richmond, Va.) and Daniel Pinero (So., Toronto, Ontario) each recorded two hits for Virginia, which finished with 10 hits. Coman also scored twice as he completed a big weekend by going 7-for-12 at the plate. Miami's Willie Abreu had the tiebreaking three-run double in the fourth inning and also finished the series with seven hits.
Virginia starting pitcher Brandon Waddell (Jr., Houston, Texas) worked 3 2/3 innings, giving up eight runs (seven earned), seven hits and five walks while fanning four. He took the loss and dropped to 2-4. Miami reliever Sam Abrams (1-0) earned the win after getting the final out in the fifth inning, while Bryan Garcia notched his ninth save after working a perfect ninth inning. UM starter Enrique Sosa pitched 4 2/3 innings, allowing five runs (four earned), nine hits and two walks with two strikeouts.
Miami took advantage of a Virginia error in scoring three runs in the first inning. After Ricky Eusebio hit a leadoff single, Garrett Kennedy hit a tailor-made double-play ball that went through the legs of Pinero at shortstop for an error. Waddell walked back-to-back batters, George Iskenderian and Zack Collins, to force in a run, and David Thompson followed with a two-run single to right-center as Miami grabbed a 3-0 lead before an out was recorded.
The Hurricanes tacked on a run in the second inning when Iskenderian lined a two-out triple to right-center, scoring Kennedy.
Virginia mounted a comeback in its half of the second, batting around while scoring five runs. UVa started the inning with four straight singles, capped by a two-run single to center from Gerstenmaier. After an Adam Haseley (Fr., Windermere, Fla.) sacrifice bunt, Pinero grounded a single into left field to score Charlie Cody (Fr., Chesapeake, Va.) and Gerstenmaier and tie the game. Pinero went to second on the throw to the plate and moved to third when the throw sailed to the backstop. Pavin Smith (Fr., Jupiter, Fla.) hit a sacrifice fly to left field to bring Pinero home.
Miami tied the game in the third inning. Thompson drew a leadoff walk, moved to second on a Brandon Lopez groundout and scored on a two-out single from Christopher Barr.
The Hurricanes got another big two-out hit in the fourth inning when Abreu doubled off the left-field wall, clearing the bases and giving Miami the lead for good, 8-5.
While both teams' starters were roughed up, the bullpens each were solid. UVa's relievers worked 5 1/3 scoreless innings, while Miami's staff allowed just an unearned run over the final 4 1/3 frames. Tommy Doyle (Fr., Vienna, Va.) and Kevin Doherty (Jr., Laytonsville, Md.) each pitched 2 1/3 scoreless innings for the Cavaliers, while Alec Bettinger (So., Woodbridge, Va.) got the final two outs in the ninth inning.
UVa scored its final run in the seventh inning. On a potential double-play ball, Iskendarian took the throw at second base and then errantly fired to first, allowing Coman to score from third.
Virginia has a busy week ahead. The Cavaliers play host to Longwood at 6 p.m. Tuesday and Liberty at 6 p.m. Wednesday before heading to NC State Friday through Sunday for a three-game ACC series.