UVA's Morgan Gonzales is one of three seniors competing for the Cavaliers at the NCAA Championships this weekend. Get to know her and follow the Hoos during the tournament here.
My Nickname: Mogo
 
My dream foursome: Tiger Woods, Tony Finau and Mark Wahlberg at Cypress Point
 
My favorite club: My 58-degree wedge because I love chipping.
 
My favorite course: Kingsbarns in Scotland for its architecture and spectacular views of the coast
 
My favorite snack during a round: Clementines
 
My favorite warm-up artist/song: Miami by Will Smith
 
Who introduced me to the game: My dad took me to the driving range when I was seven or eight years old and I've been playing ever since.
 
Best golf advice I've received:  "Never give up and give it your best all the way through – no matter how you feel or what's going on." – My dad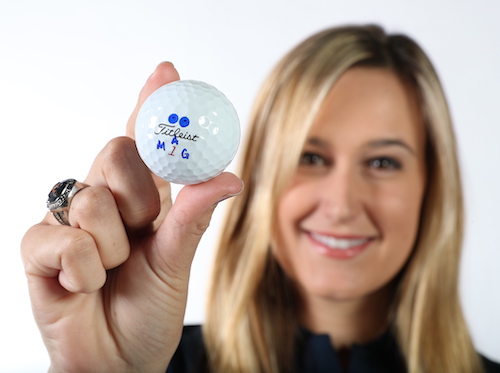 How I mark my ball: Two dots and my initials (MAG) – I've always marked my ball the same since I started playing.
 
Story behind my ball marker: It changes often, but most likely a Blingo.
 
My golf course superstition: I have to do the same warm-up routine every day
 
If I could play another sport at UVA it would be:  Probably Lacrosse because it is one sport I never played growing up.