Last week, Virginia women's basketball head coach Tina Thompson announced seven new players for the 2020-21 team. One name looked a little more familiar than the others for UVA fans, Kaydan Lawson, who is the younger sister of rising fourth year Dani Lawson. We caught up with Dani to ask her to tell us more about her sister as well as how she has been spending her time during the COVID-19 pandemic. Check out her answers in this Q&A.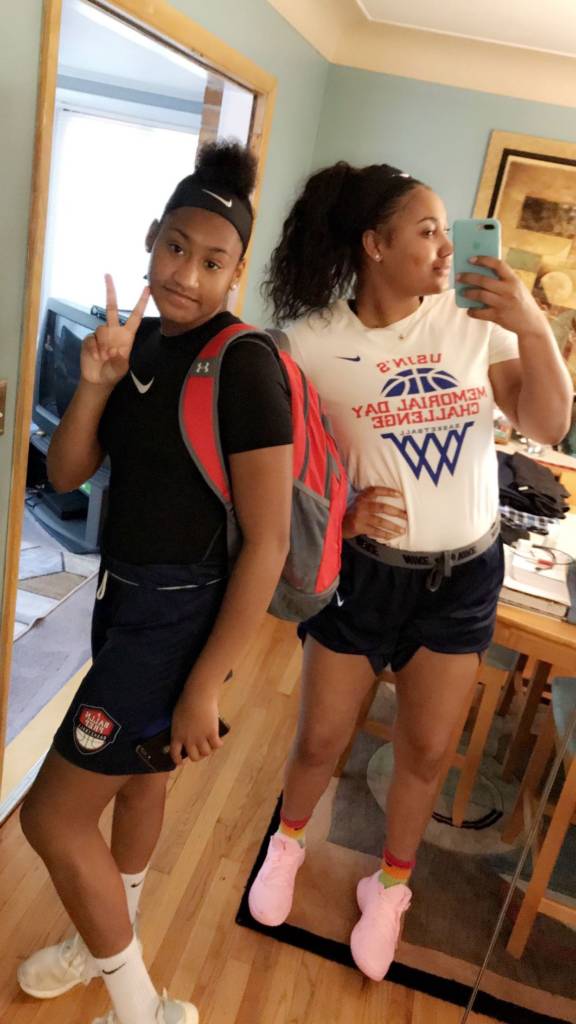 Q: How excited are you to be playing with Kaydan at JPJ this upcoming season?
Lawson: I am very excited. My sister and I are close and to be able to play with her again and share this experience while also being there to help her navigate through her first year of college basketball is very exciting for me.
Q: Have you played on teams together before?
Lawson: Yes, she's always played up ever since she was little so she would play on some of my AAU teams with me and we played together in high school for one year which was my senior year and her freshmen year. I'm definitely looking forward to playing with her again because we work well together. She knows where I like to score, how I like to score and she knows exactly where to find me. Same goes for me with her so it will be fun to have that connection again on the court.
Q: Give the fans a scouting report on her.
Lawson: My sister has a very versatile and open style of play. She's a bigger guard so she has the ability to attack the basket, shoot and post up smaller guards. She also has great court vision and passing skills, she can find the open man through traffic and can make plays that gets everyone open. She also enjoys defense that's one of her many strengths.  She's lankier so she's a shot blocker and plays good on ball defense.  Her favorite move is also the Euro step into a reverse layup so everyone will definitely get to see that this year.
Q: Have you two been working out together?
Lawson: Yes, we work out together. My parents especially my dad has been very hands on in training us ever since we were younger. We are trained very similar so she's a guard that has the ability to post up and I'm a forward that has the ability to dribble. We workout together and have played one on one against each other, where of course I am usually the winner (but she definitely gives me a run for my money).
Q: Tell us a little about your hometown of Cleveland, Ohio.
Lawson: Cleveland is a very interesting place. It's home to the King, Lebron James and infamously known as the city on fire since the Cuyahoga River which runs through Cleveland has historically caught on fire more than 10 times. We also have the Rock and Roll Hall of Fame and playhouse square. My favorite place to go is probably the West Side Market because they have a lot of good food and deli's.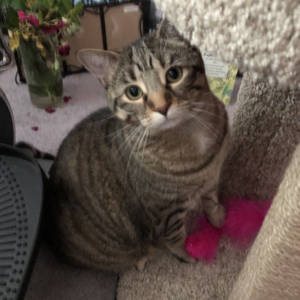 Q: Have you picked up any new hobbies during social distancing?
Lawson: I haven't really picked up any new hobbies but the quarantine has definitely given me more time to do other things I enjoy. Right now, I'm working on my own personal poetry book which is a collection of all the poetry I've ever written since I was in middle school. So it's been super fun to be able to look back at some of my previous work and compare it to the things I'm writing now.
Q: What is the most interesting thing you have done since being back home?
Lawson: I haven't really done anything super interesting but my family just randomly bought my grandmother this really fat cat and it's been fun playing with her.
Q: You are heading into your fourth year at the University. What is your major and why did you choose it?
Lawson: I am majoring in sociology with a minor in political science. I plan to attend law school after undergrad. I chose sociology because I'm interested in learning about the way social structures impact society, policies and policymaking. I also love writing, and I'm an avid reader. I choose to pursue law school because of my interest in politics and policy and I aspire to get into malpractice law or intellectual property law.
Q: What classes are you most looking forward to in the fall?
Lawson: I am taking sociology classes which I enjoy so I am most looking forward to my social politics class. It incorporates everything I'm interested in and it also goes into depth about the way social climate can impact politics and elections.
Q: Do you have a recommendation of a show or a movie that people may not be all that familiar with that you can suggest for them to watch?
Lawson: I have binge watched Riverdale and How to Get Away with Murder on Netflix. If I could recommend anything, I would recommend How to Get Away with Murder for anyone who is interested in mystery and drama. I would also recommend this game show called "Floor is Lava" for anyone who just wants to laugh and pass the time.
Q: What do you miss the most right now?
Lawson: Since everything with COVID and quarantining I've been pretty isolated, so I miss being able to be more social and I also miss UVA and my teammates and just getting to laugh and hangout with them.
EDITOR'S NOTE: During this time of non-competition, UVA athletics will be posting frequently on VirginiaSports.com to keep you up to date with the happenings, experiences and thoughts of our student-athletes, coaches, staff and alumni. We encourage Wahoo fans to share these links on your social media accounts for others to enjoy. We also suggest you follow the University's website – news.virginia.edu – for more stories and information. #GoHoos