Ryan Goetz was named the 2020 ITA Atlantic Region Player to Watch and voted the top collegiate player in the Commonwealth of Virginia this year after a sophomore campaign in which he won the ITA Atlantic Regional singles title as well as logging his second-straight 20-win season in singles. We caught up with the rising junior for a quick Q&A.
Q: Where are you right now?
Goetz: Right now I am at home in New York. I spent the rest of the academic year in Charlottesville, but have spent the last few months at home.
Q: What are some of the more interesting things that you have done during your time of social distancing?
Goetz: During my time of social distancing, I have been taking a few summer classes. I actually just finished Calculus 2 on Saturday. I have also been playing tennis with my family and others at home.
Q: Your match against William & Mary was the very last UVA athletics event of 2019-20. Talk about that match and then what happened afterwards, such as when and how did you find out the season had ended.
Goetz: We had our match against William & Mary on the Wednesday during spring break. I heard some rumors about schools suspending their seasons during the days prior to the match, but did not think much of it at the time. Our mentality going into the match did not change as the uncertainty of our season was in the back of our minds. We played our match like any other match without giving much thought of the virus. In the immediate aftermath, our minds were set on Virginia Tech that weekend. I think we were practicing the day after the match when we received the news that the season had ended.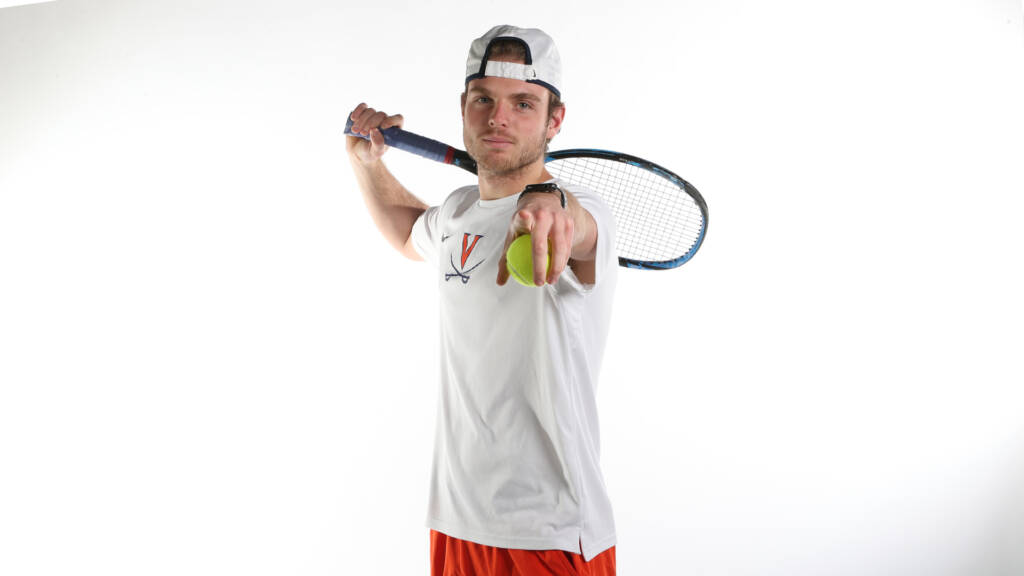 Q: Have you been able to keep in touch with your teammates this summer? Anyone in particular more than the others?
Goetz: I have been able to keep in touch with some of the guys through most of my time in quarantine. We've had some Zoom calls throughout the last few months and also keep in touch via text.  I also visited a teammate at his vacation home, which was a lot of fun.
Q: The experts are saying that tennis is one of the safest physical activities to take part in during the pandemic. How much tennis have you been able to play? Who have you played with? What other kinds of training have you been doing?
Goetz: I've been able to play a decent amount of tennis during this pandemic. I am fortunate enough to have a court at my house, so I've been using it a good amount since I've been home. Both of my parents and sisters play, so I am lucky to have built-in hitting partners. Recently, I have been hitting with a few younger up-and-coming kids who live relatively close.  It has been fun to work out with them like some older kids did with me when I was their age.  I have also been able to use my court for some physical training and am lucky to have gym equipment for extra fitness in my basement.
Q: What is the thing you miss most about Charlottesville?
Goetz: The thing I miss most about Charlottesville is the Lawn. It is so nice walking through it from time to time and I admire the architecture of the pavilions and the Rotunda.
Q: Looking back on last season, what are some of your favorite moments.
Goetz: My favorite moment of last season was winning Regionals in the fall. Other memorable moments include our matches against TCU and Notre Dame. I thought I played really well against TCU and our entire team had great chemistry on all six courts. Gianni and I clinched the doubles point and the rest of the guys put in huge efforts all around to get the win. The match against Notre Dame was a little bit of revenge from last year. We were down for most of the match, but we were able to pull away with the victory in the end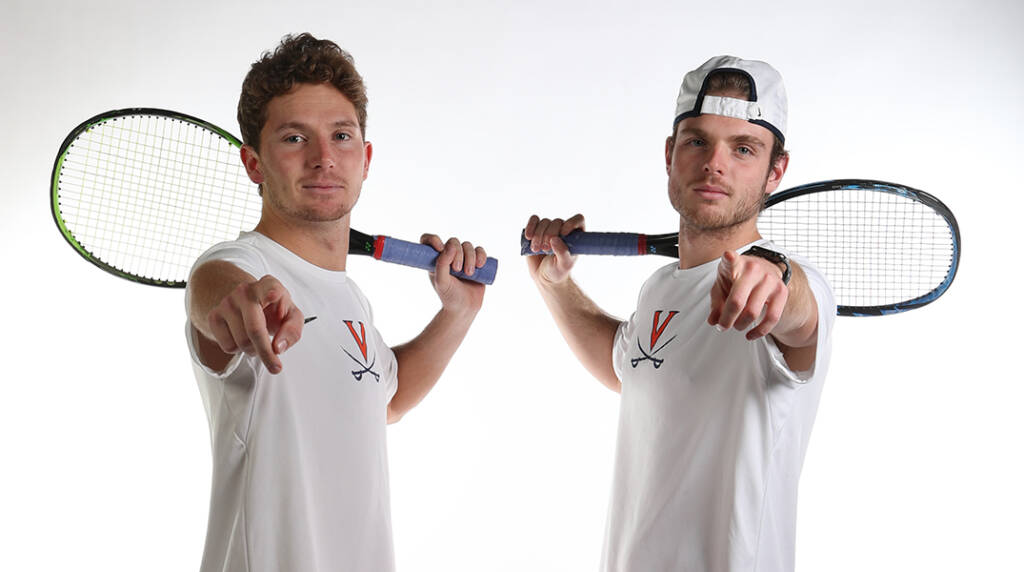 Q: You and Gianni Ross proved to be a pretty successful doubles team. Tell us about Gianni's game. What are some of his strengths?
Goetz: Gianni is really fun to play doubles with. He tears the cover off the ball with his amazing forehands from both sides of the court. When he's loud and fiery, all of us hear him and it raises our levels our own matches.
Q: What is it about your games together that made you so successful?
Goetz: He and I have really good chemistry as a team and our games complement each other. His forehand is so heavy, it gives me an opportunity when I'm at the net to put away the volley from the center of the court.  That, together with our fiery mentalities on court have led to our great success.
And now some rapid fire questions, who is the…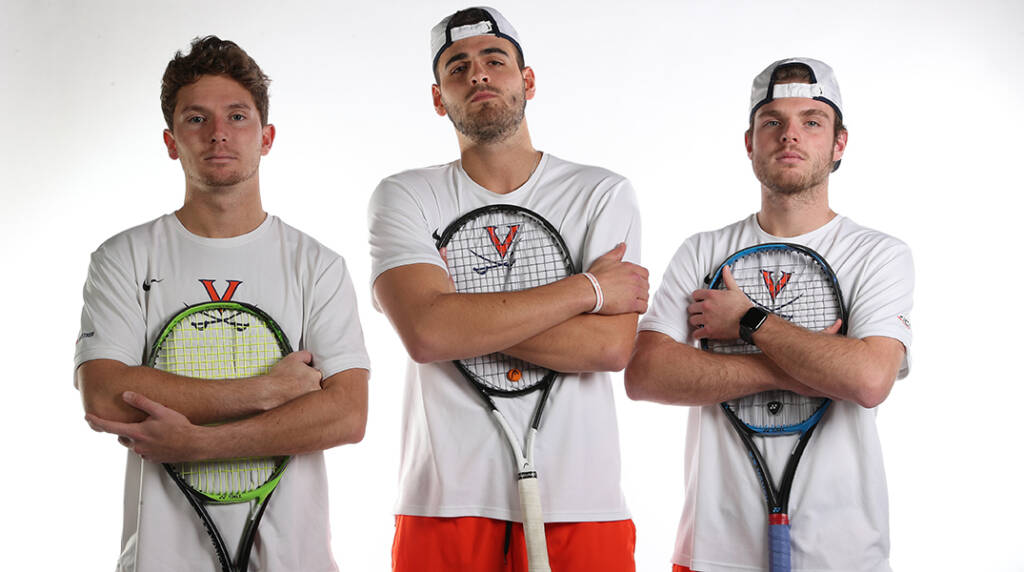 Funniest guy on the team: Gianni [Ross]
Best singer on the team: Woody [William Woodall]
Best dancer on the team: Carl [Soderlund]
Best cook on the team: Matt [Matthew Lord]
Best serve: Woody
Best forehand: Gianni
Best backhand: Me 🙂
EDITOR'S NOTE: During this time of non-competition, UVA athletics will be posting frequently on VirginiaSports.com to keep you up to date with the happenings, experiences and thoughts of our student-athletes, coaches, staff and alumni. We encourage Wahoo fans to share these links on your social media accounts for others to enjoy. We also suggest you follow the University's website – news.virginia.edu – for more stories and information. #GoHoos