Incoming freshman and outside hitter Mary Shaffer brings an ACC pedigree when she joins the Virginia volleyball program this fall. An AVCA High School All-America honorable mention, Shaffer is the daughter of Janie Borcherding Shaffer who was a three-time ACC champion at Duke and still holds the ACC record for most aces in a match with 14. Shaffer is a two-time All-Ohio selection and is the second current Cavalier to hail from Cincinnati, joining fellow outside hitter Grace Turner.
Q: Why did you choose Virginia?
Shaffer: I could answer this question for hours. To me, it is perfect in every way. By being a part of the ACC, we will always be in a competitive atmosphere pushing ourselves to improve and compete daily which is something I love. On the other hand, the academics are so strong I feel that getting an education from such a prestigious school will open tons of doors for me in the future. As well, my teammates are absolutely amazing and I feel at home here.
Q: How did you first become interested in Virginia volleyball and when did you realize you wanted to be a Hoo? 
Shaffer: I received my first email from UVA volleyball when I was actually on a visit with another program. I instantly became distracted all day and could only focus on the amazing news I had just heard. From the second I stepped onto Grounds, I was astounded by how pretty it was. I instantly felt like I fit in, and when I went to camp later that summer, I knew for sure I wanted to be a Hoo.
Q: What's your first memory playing volleyball? What advice would you give to yourself at that age? 
Shaffer: My first memory of playing volleyball was when I was in grade school on vacation with my mom. There was a sand volleyball court at the hotel we were staying at and she was determined to teach me how to serve a volleyball overhand. Let me just say it was horrible at first, but after many failed attempts and three days later I finally got the ball over the net and I felt extremely accomplished. If I could go and talk to that little girl today, I would tell her to keep working hard at what you want to accomplish every day because that feeling of accomplishment and excitement only gets better.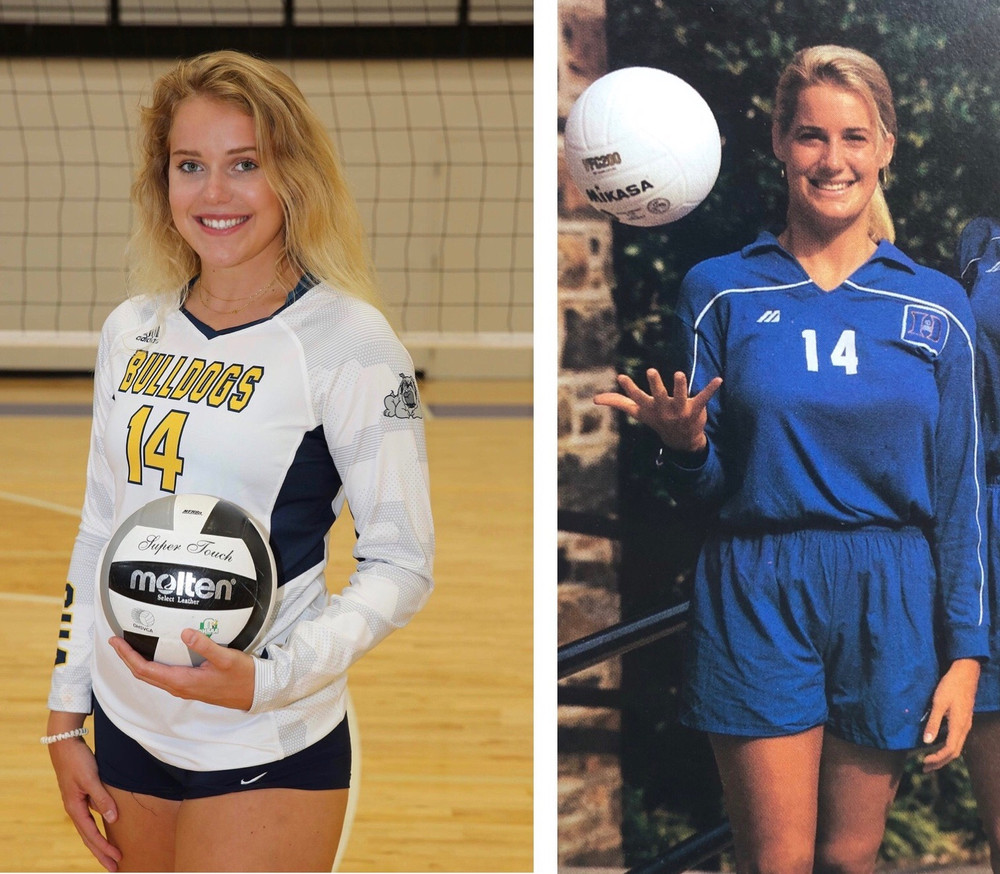 Q: If you didn't play volleyball, what sport would you play?
Shaffer: I would for sure play basketball. I used to play all the time as a kid and loved how physical it was. I was always the bigger girl growing up and this too naturally led to a huge advantage for me. Also, I feel like if I played basketball I would at some point in my career, MAYBE have a chance at dunking and that would be so, so, so cool.
Q: What was the first Virginia volleyball match you attended?
Shaffer: The first Virginia volleyball match I attended was on my official visit and we were playing Virginia Tech. Most of the committed 2019 and 2020 classes were there which made cheering even more exciting. It was a super-close game but Virginia pulled it out in the fifth and everyone went crazy. The gym pulsated with energy as we won the last point and beating Tech was definitely a good first experience.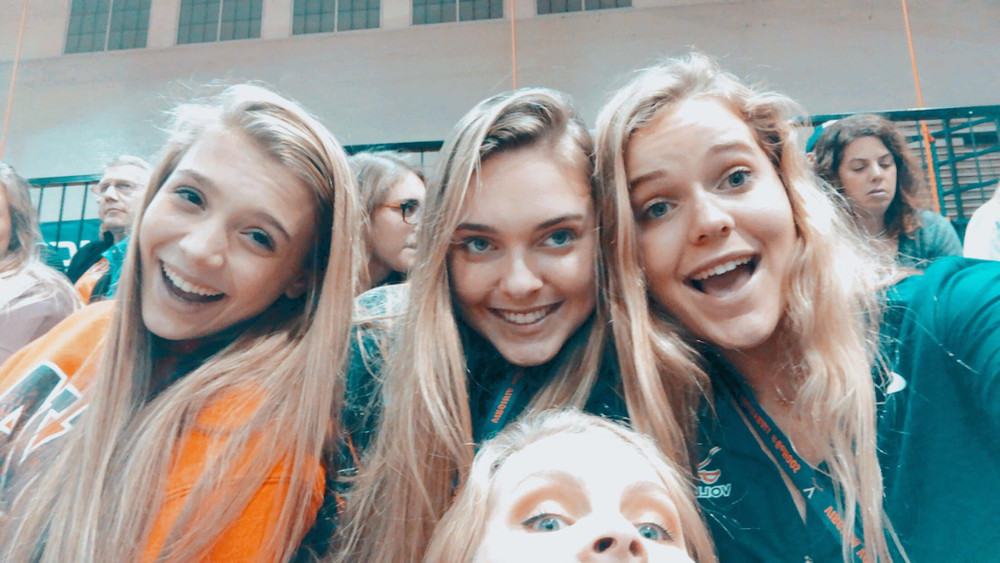 Q: Who is your favorite professional athlete?
Shaffer: My favorite professional athlete is LeBron James.
Q: Favorite part of Mem Gym?
Shaffer: My favorite part of Mem Gym is the court. I love its size that allows the fans to be so close and the wood ceilings are beautiful. I also love the fridge (in the locker room) with all the chocolate milk.
Q: Favorite place you visited on Grounds?
Shaffer: So far, my favorite place on Grounds is the Lawn. It is beautiful and looks like such a relaxing place to hang out or even study. I cannot wait to spend some time there in the near future!
Q: Favorite food?
Shaffer: I love food so much this is such a hard choice, but I think I am going to have to go with Chick-fil-A. You can never go wrong with a chicken sandwich and a milkshake. There was not a single other food chain I craved after finishing a tournament on Sunday, even though I knew that was never an option.
Q: Favorite show/movie?
Shaffer: The Bachelorette. I have a love-hate relationship with this show but can't seem to ever get away from it. The drama is a little over the top and annoying but something about it hooks me in and my mom and I love watching it together.
Q: What's your go-to hobby or activity (outside of volleyball)?
Shaffer: I love to cook for my family and bake. I am not that great at it, but I love the satisfaction of making something from scratch and then my whole family enjoying and loving it.
Q: Favorite thing (place, restaurant, event, etc.) from your hometown?
Shaffer: In Cincinnati, there is this frozen yogurt place called Yagööt. It is super tart and I absolutely love it. Over quarantine when they shut down, my friend and I relentlessly emailed them until one day the owner replied and agreed to meet us at the store. We then proceeded to buy 40 pints to last us all of quarantine.