During the COVID-19 outbreak, many people have had their travel plans canceled as they stay close to their homes. Sophomore forward Meg Jefferson, a native of Australia, shares with us a first-hand account of international travel during a pandemic and tells us why we should visit Australia sometime in the future in this Hoos Life Q&A.
Q: You flew back to Charlottesville from Australia last week. How long is the flight? Where did you have to stop?
Jefferson: The flight from Sydney to Charlottesville is around 22 hours long. I flew to San Francisco first which took 14 hours and the flight was late so I had to run to catch my connection to Washington. The flight from San Francisco to Washington was about 5 hours long and then Washington to Charlottesville was about 45 minutes but I can't really remember what that flight was like because I slept the whole time!
Q: Are there new COVID-19 rules in place that you had to adhere to?
Jefferson: One of the new protocols that had the biggest effect on me was having to wear a mask the whole time except when eating food. After wearing a mask for 22 hours it starts to hurt your ears so I'm not sure how nurses and doctors do it. Another protocol which was actually nice was the attempt at social distance. On the longest flight this gave me a whole row to myself and on the other two seats free on either side of.
Q: What do you do to keep yourself amused on a flight that long? Any interesting moments from the trip?
Jefferson: Sleep, eat and sleep some more! Watch movies and do readings for school. It's not that terribly exciting. My bag seems to go missing quite a lot. It doesn't matter which direction I'm traveling either! Other than that I've been pretty lucky, there has not been a whole lot of drama or excitement, however on my flight back this time there were literally so many people on the plane, which can hold around 400 people. So that was pretty weird.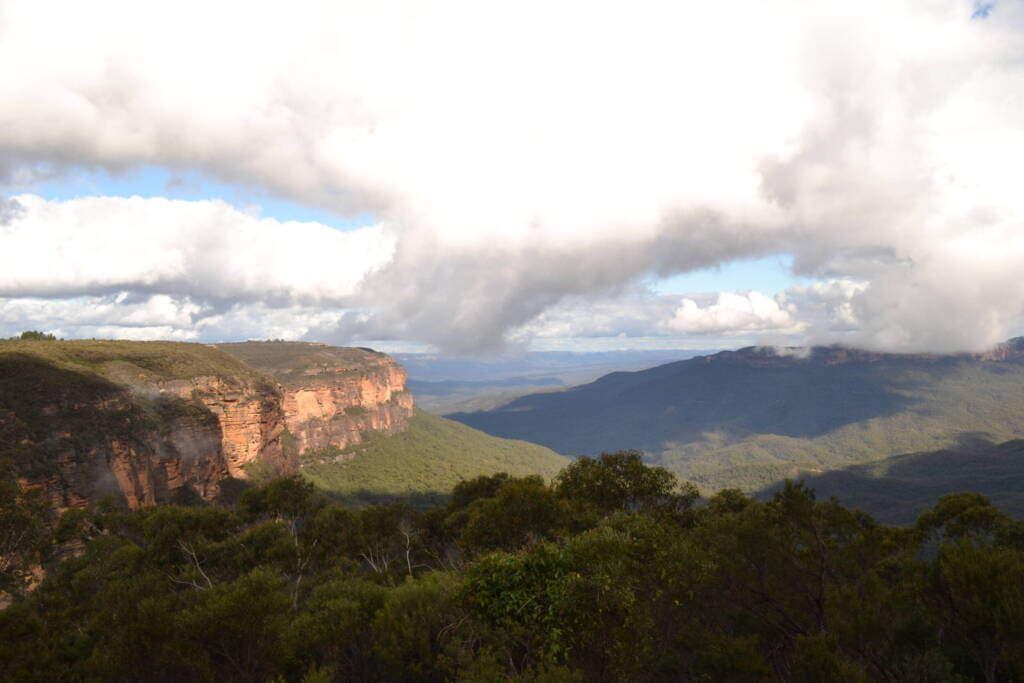 Q: You list your hometown as Sydney, but you actually live outside of the city. Tell us about where you live.
Jefferson:  I actually live about 50 miles outside of Sydney-proper in an area called the Blue Mountains. It is much quieter than the city and it's really beautiful. The Blue Mountains is world heritage-listed and has a lot of eucalyptus trees which disperse oil into the atmosphere which scatters the light rays making the mountains seem blue. It's a popular tourist destination for cycling and hiking and has beautiful lookout attractions such as the three sisters. I live in a town of Springwood about halfway up the mountains with a population of about 8,500. I feel really lucky to be able to live in such a beautiful place in the world.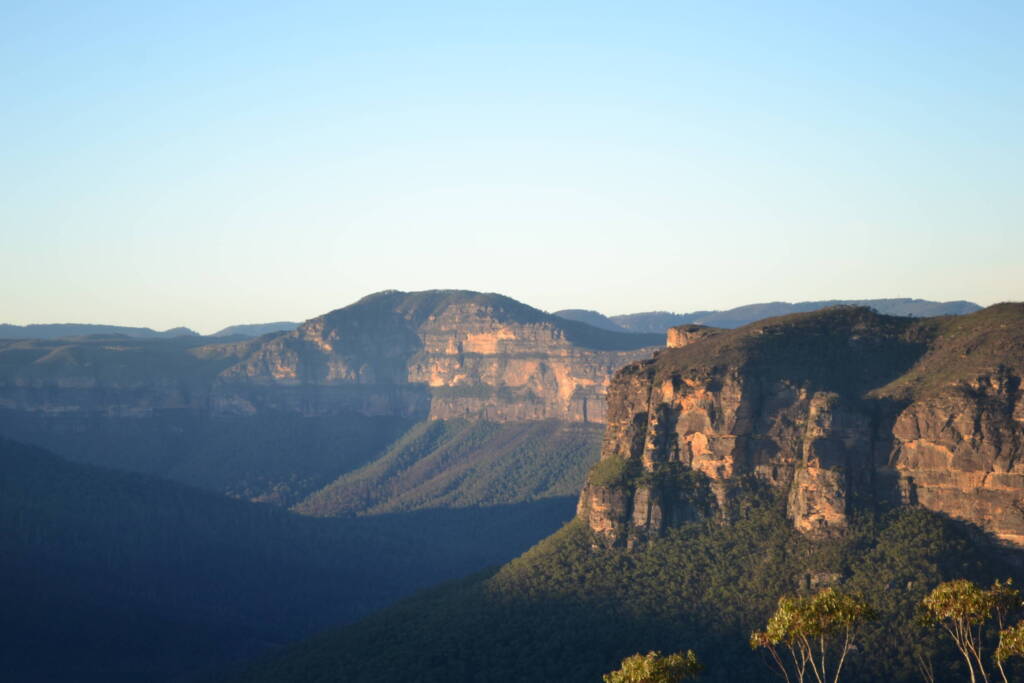 Q: Do you have some insider tips for people who want to visit Australia?
Jefferson:  I think a majority of Australians enjoy the beach. So once our borders opened to Queensland, a lot of people headed to the sunshine coast and weather there. It was difficult to do a lot while I was at home as most things were closed and it was not recommended to travel from home. I concentrated on spending time with my family as we were all home together. Generally we are pretty busy, running around from one activity to another so it was a big change to just be still for a while. I worked in the garden, did cooking, painting and I took a lot of photos – which I love to do.
Q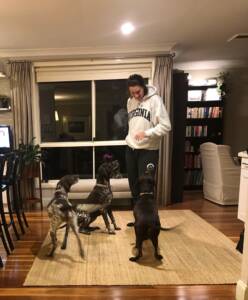 : What did you miss most about Charlottesville when you were home?
Jefferson: My team and the camaraderie. And being part of this amazing university. People are very passionate here about everything they do (we are much more laid back in Australia) and that passion and excitement is pretty contagious. I've made some lovely friends so I've missed them too.
Q: Now that you are back in Charlottesville, what do you miss about Australia?
Jefferson: I miss my family most and all the things that are familiar to me. It is my 'normal' so you kind of leave that all behind and have to create a new normal. I guess dinner time not too, not for the food, but because we all come together to talk about things so it's kind of an automatic support system if I need help. So much was unfamiliar to me during my first year, but I'm feeling much more confident this second time round.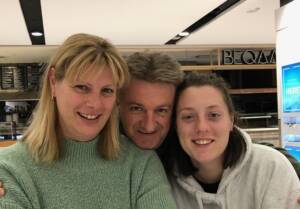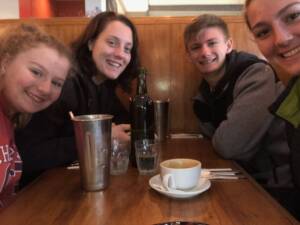 EDITOR'S NOTE: During this time of non-competition, UVA athletics will be posting frequently on VirginiaSports.com to keep you up to date with the happenings, experiences and thoughts of our student-athletes, coaches, staff and alumni. We encourage Wahoo fans to share these links on your social media accounts for others to enjoy. We also suggest you follow the University's website – news.virginia.edu – for more stories and information. #GoHoos