Quinn Miller (Lilburn, Ga.), who is entering his fourth season with the Virginia wrestling program, has spent most of the summer with his parents on their farm in Idaho as the family shifted to a self-sustaining lifestyle and farming off the grid. The heavyweight, who has redshirted his freshman season and then suffered an injury early in his second year, qualified for the NCAA Championships this past season. In this edition of Hoos Life, Miller talks about his summer on the farm and talks about his wrestling career with an eye toward the upcoming season.

Q: You've been spending the summer in Idaho with your family? What prompted the trip out west for the summer?
MILLER:  I came out here to visit my parents. They moved out here (from Georgia) when I started at UVA. It was to get a good visit in for a little bit and then head back to school.
Q: You came to UVA after growing up in the suburbs of Atlanta. What prompted them to decide to move to Idaho?
MILLER: The both retired from work and wanted to get out and try the self-sustaining lifestyle. They fell in love with it. If you've ever seen "The Last Frontier", it's a National Geographic show where they watch people in Alaska just live their lives in a self-sustaining fashion. We watched every single episode. My dad and I had a goal of living in Alaska, but my mom refused to go. They settled on Idaho.
Q: They're sheep farmers now, but they were originally going to do something else, right?
MILLER: Originally, the idea was to become alpaca farmers. Unfortunately, they realized there's really no market and nothing to do with them. So we went and got some sheep last year. Now, they can raise lambs and sell the wool if they want to. There's more to do with the sheep. Originally they thought alpacas just looked cool, but I'd never really heard of people being alpaca farmers.
Q: What have you been doing on the farm with them for the past months?
MILLER: We have also added about 30 chickens, so we built a new chicken coop to house them. We've also been building a 16-foot by 32-foot shed. So I've been digging holes and pouring concrete. Now we're working on framing up the floors. It's been a lot of construction really.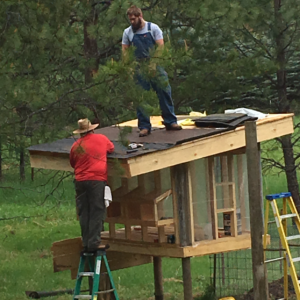 Q: Has that been something that's helped you stay in shape for the upcoming season when you return to Grounds?
MILLER: I actually found a jiujitsu gym up here and I think that's more of what's keeping me in shape. The farm work has me exhausted, but the jiujitsu has really added to it. I really think it's been best for conditioning. I've been able to get on a mat. Generally, though, I'm really wrestling and throwing together a few jiujitsu moves that they showed me. Everyone else is doing jiujitsu. I'm at least able to practice some stuff on the mat while I'm rolling with those guys.
Q: How different is it for you out living on the farm and what is it that appeals to you?
MILLER: It's a completely different lifestyle than I grew up with. Everything about it is pretty cool and interesting. Growing up in the suburbs of Atlanta there are no farms. It's all subdivisions and highways. There's no land. People don't have farms. Up here (in Idaho) everyone has these massive farms and animals. Driving in to town it can take me 45 minutes just to get to a Wal-Mart. Everything is completely different and it's kind of cool.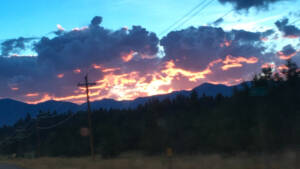 Q: Can you explain the self-sustaining lifestyle and what all that entails?
MILLER: We have chickens and eggs, so we don't have to go to the store for that. We have a huge garden and we are growing all kinds of stuff, so we really don't have to go to the store at all. In hunting season they have deer and an elk – and elk are huge. So there is all of the meat for the year. We're on solar panels for power, growing and hunting our own food. We're really off the grid.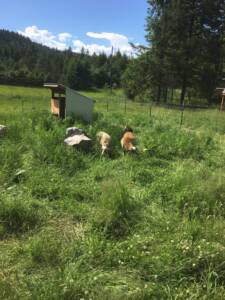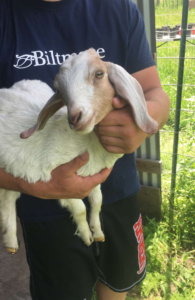 Q: What did you do between the end of the semester this past spring and heading out to Idaho?
MILLER: Mainly, I just worked with Jake (Keating) as part of a moving company. There are a couple of families we have gotten to know who tore out their basements and put down some wrestling mats. We'd go over and try to wrestle for a little bit.
Q: What was it like for you when the season ended before NCAA Championships and processing that before finishing out the semester?
MILLER: It was difficult because it's the third season in a row where my year was cut short by something I couldn't control. It was hard because so much information kept coming out. At first it was no fans and it was going to be different, but I thought we could still go. Then some schools and conferences pulled out and I figured they would redraw the bracket, but we would still be able to go. Then the ACC announced its decision and it was rough because it was my first year qualifying and I wasn't going to be able to go. Injury wasn't preventing me from competing for the first time. I was on top of where I needed to be and what I needed to do. Then this virus shut everything down and it was difficult to process that it was the third year in a row I wasn't getting a full season. It was rough.
Q: What are you looking forward to most about getting back to Grounds?
MILLER: Really, it's to see my teammates. It's been nothing but me and my parents for more than a month and a half. I've kept in touch with Jake (Keating) and Justin McCoy and Sam Book. I'm excited to get back in person and have an opportunity to spend time with them, even if we have to be at a distance. At least we won't be thousands of miles apart.
Q: Your team has been a tight-knit group. Have you found ways to keep bonds and comradery?
MILLER: We've had a team discussion and we're not sure exactly what everything will look like once we're back in the same space. Some of the guys have had a bonfire, but talked about how different it was being together but maintaining distance and staying several feet apart. I'm most looking forward to when we get to a time when we'll be able to do things like that normally and go back out to eat together and our normal shenanigans. It's going to be different when we get back.
Q: What are you looking forward to about getting into this next season and how do you think your previous experiences will help you?
MILLER: I'm really excited a new heavyweight has joined the Regional Training Center (RTC) and we have a new heavyweight coming into the program with the new signing class. The past few years there hadn't been many of us. It helped having Mateusz (Kudra) and getting to push around. Recently, I believe he had weighed in over 300 pounds which was weird because I had weighed more than him a couple of times last year. It was good, though, because it's different body styles and different types. He's a big, strong heavyweight who can move well. The freshman coming in is a true 285 and so that helps give me two more body styles to work against and work toward winning a national title – which is what we're all working toward.
Q: Is there anything you would say to the UVA community and fan base?
MILLER: I truly believe if we all stick together and follow the guidelines that are set for us then we can beat this thing and have our wrestling season. All of the other sports that are going through their quarantine and following guidelines as they start their practices have shown we have very low numbers. I know the football, soccer and volleyball teams are there and only a handful of people tested positive. That's exciting for me as a winter sport athlete because protocols are in place and we know what do and everyone is doing what they're supposed to do. I encourage everyone to continue that.