Tihana Stojsavljevic Introduces us to first-year Deja Bristol
Tihana Stojsavljevic knows what it is like to be the new Hoo on the block, having transferred in to the program as a graduate student last December. Today, she is introducing us to one of the seven new players on the 2020-21 Virginia women's basketball roster, freshman forward Deja Britol from Upper Marlboro, Md., in this Hoos Life Q&A.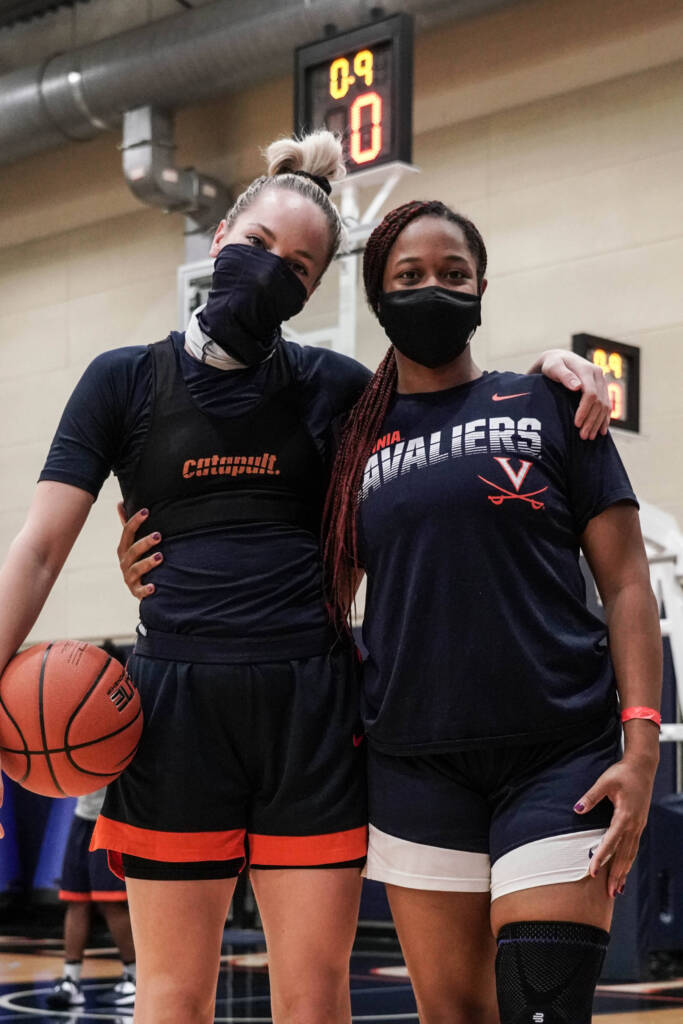 Tihana: When did you first start playing basketball?
Deja: I started playing basketball my freshman year of high school. I come from a basketball family. My father played basketball, he played at the University of Maryland, and then my older brother plays basketball. He played pretty much his whole life, so I've been surrounded by basketball but I was never really interested in it until I got to high school and then most of my friends play basketball, so they just asked me to try out for the team. I did and I really enjoyed it. Before basketball, I did gymnastics and swimming and cheerleading.
Tihana: What was it like to win the GEICO High School Girls Basketball National Championship when you were a junior at New Hope Academy?
Deja: it was a lot of hard work, I can tell you. Through the summer, we got like a two-week break and then just practiced from there on out. We traveled a lot and played a lot of really good competition. It was just a great experience overall and making it to GEICO was just an experience in and of itself. That year was a crazy year.
Tihana: Give us a scouting report about the other first years. Tell us about their game. About their personalities.
Deja: Our team is full of many characters. We are always joking. We like to have fun, but we also we all work very hard, like that's what I have to say about every incoming first year and transfers. Everyone's ready to work. Everyone has a winning mentality. And everyone has their own purpose that they bring to the team so. Their own role to play.
Tihana: Yeah, I know. On an off day, I went to get shots up and thought 'I'm gonna be the only one in the gym', and I go in there and literally every freaking guy was there before me. I was like 'What is going on?' So I was really impressed by that. I really, really appreciate like the work.
Tihana: Describe Coach Walter [Pitts].
Deja: I already knew he was a goofball. When I met him the first time, he really was. But there's another side to him that people don't really see. He wants you to work hard. He will push you to the max because he sees potential.
Tihana: That side of him will work you, you'll have to work hard when you're with him, there's no slack at all. I agree.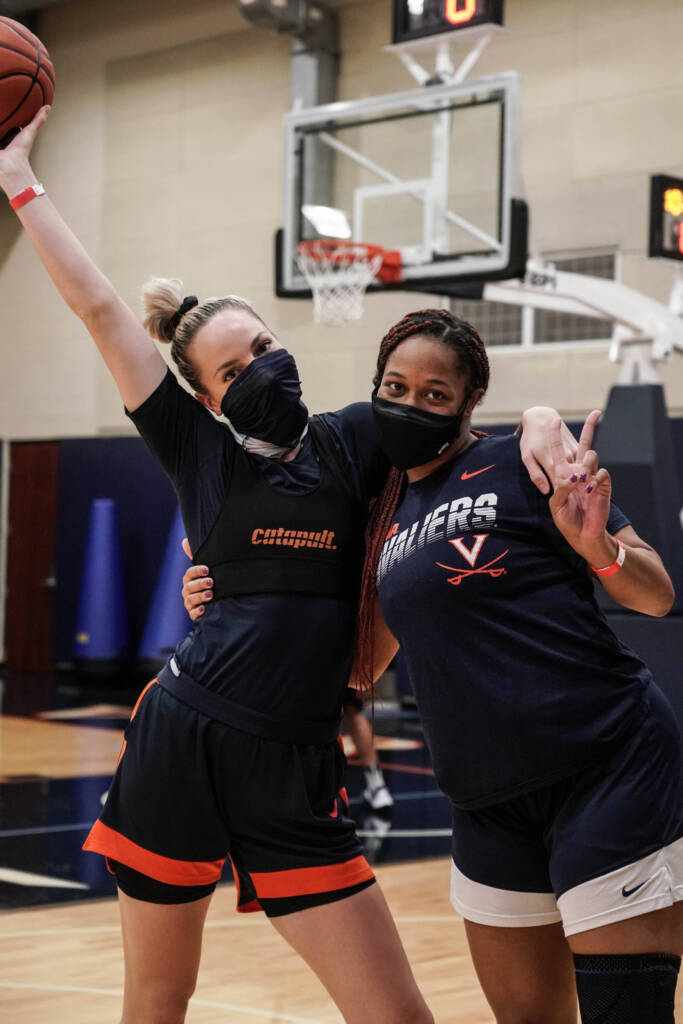 Tihana: Describe Coach Kar [Karleen Thompson].
Deja: She's another funny one. She just adds a whole different light to the team. We really appreciate her energy when she comes to practice. She gets us hyped up, but she also teaches us, and is a very good mentor.
Tihana: I agree!
Tihana: Describe Coach T [Tina Thompson].
Deja: She is great. She has so much knowledge. You just need to be prepared to take it honestly and just listen to her and accept her guidance because she doesn't want to lead us astray. She wants to put us all on the right path
Tihana: Is there one upper classman that you turn to for advice. Also, who is the best cook among the upper classmen?
Deja: The first question, 'Who would I go to for advice?' Honestly, I feel like I can talk to any of the upperclassmen for advice and go to them. If I have a question, I just go to any one of them and they'll be able to answer it for me whether it's for basketball or with school or anything. As for the best cook, okay, I'll say it. Tihana! That cake! She made a cake. I crushed it! It didn't take me long to finish.
Tihana: How has it been practicing while following COVID protocols? What has been the hardest part or strangest thing about social distancing overall?
Deja: It's been an adjustment for sure. When we first had to practice with the masks, it was really hard to get used to. It was hard to breathe. We have some of the toughest restrictions, I believe, out of many, many colleges, and it's just for our own good. And we haven't had any outbreaks within our team. We've all been being safe and just following the protocol so that we can be able to have a season. I really appreciate that and, just keeping that in mind, is what keeps me following the rules because I know they're in place for a reason and to keep us all safe. I'd rather have to wear a mask than not be able to play.
But my hardest challenge is not really being able to socialize as much. I'm a very social person. I like to talk. And I like I like to hug. I like to give hugs. Not being able to hug anyone or really talk to people outside of our bubble is the hardest thing for me.
Tihana: What are you most looking forward to about this season?
Deja: I love to travel. I don't know how much we'll be able to do it this year but I'm just looking forward to traveling to different arenas.
Tihana: I really wonder how is it going to be with the fans because it's so amazing in some of the gyms, like Duke and UNC. They are historic. But honestly, nothing beats JPJ! Our band, I've never seen a better band in my life! And whenever they play during warm-up… I have no rhythm and I cannot dance, and yet, I still do because of the band!
And, as a bonus question, we asked Deja how she thought Tihana did as an interviewer.
Deja: Tihana is great! She makes it so easy to answer questions and talk.
Tihana: (laughs) I've got to get on CNN! Just kidding!