The UVA men's and women's squash teams recently named their award winners for the 2021-2022 season. A total of eight players were recognized in five categories, with winners coming from all four classes (2022-2025). A list of the winners and a brief summary of their accomplishments are provided below.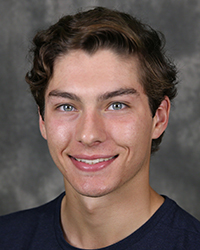 Men's Team Rookie of the Year: CJ Baldini:
CJ moved up the ladder quickly once challenges got going this fall and he eventually pushed all the way up to #6 after the final round of challenges in February. He was a competitive force all season long, and compiled a win-loss record of 10-7. His freshman campaign featured strong performances and crucial wins in matches against Cornell, Dartmouth, and Drexel in the regular season. Moreover, his persona and character have already made an impact on UVA Squash team culture.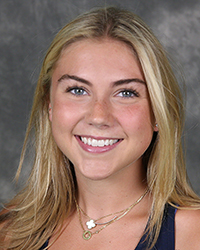 Women's Team Rookie of the Year: Maureen Foley, Win-Loss Record of 10-4
Maureen was an impact player from the very start of the season to the very end. She earned her first point–an absolutely crucial one–in our 5-4 victory over Columbia and concluded her rookie campaign with another timely win over the Lions to help us secure our highest ever national ranking of #7. And of course none of us will forget her dramatic, come from behind win against Penn, a performance that clinched the match in our favor on the Quakers' home courts. Maureen is fiercely competitive and has proven to be one of our best performers under pressure, going a perfect 4-0 in every match that featured a 5-4 scoreline.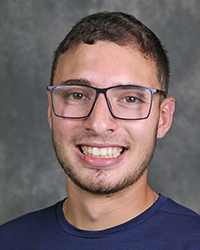 Men's Match of the Year: Taha Dinana vs Drexel's Fritiof Jacobson. Match played on 2/6/22 at MASC Championships at F&M:
There have been very few matches in our program's history with as much riding on them as Taha's decisive contest against Drexel's Fritiof Jacobson in the finals of the MASC Championships. And it would not be overstating the case to say that our season was hanging in the balance, considering that a berth in the Potter Cup was all but guaranteed with a win. And let's not forget the fact that Taha came into the match after just two days of practice in two weeks due to the hamstring injury he sustained during a challenge match. Through it all Taha found a way to play his own brand of accurate, cerebral, and highly skilled squash, remaining cool under pressure when the situation demanded it most. In the culminating moments of the match, with the score tied 8-8 in the fifth, Taha stepped back on court after an injury timeout and, with extraordinary poise, reeled off three straight points to give us one of the most crucial wins we have ever earned.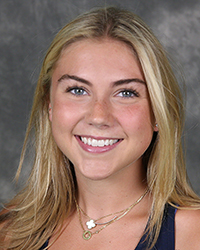 Women's Match of the Year: Maureen Foley vs Penn's Eujung Park. Match played 11/19/21 at Penn:
In just the third match of her UVA career, Maureen Foley competed and came through in a match where the pressure and the stakes were at their highest. Having traded points nearly the whole way through the match, we found ourselves knotted at 4-4, with Maureen down 1-2 against Eujung Park, and facing four match balls at 6-10 down. But in a comeback that stands among the most dramatic in UVA squash history, Maureen stormed back to take a 12-10 win in the fourth before running out the fifth game 11-5. Maureen's performance under such an exceptional level of pressure–four match balls saved, in front of a hostile home crowd, with the entire contest on the line, in her third match ever–is a testament to the composure that she possesses and brings to bear when she competes. Not only was her win a dramatic one, it also consolidated our gains in the rankings and helped ensure that this year would be the first that our women earned a berth into the A Division at Team Nationals.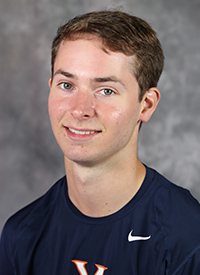 Men's Most Improved Player: Tyler Mackesy
Tyler saw limited action as a reserve player in his first year and spent the majority of the season exchanging ladder positions between the 11-12 spots in his challenges. Although he possessed the technique, the athleticism, and the speed to be a top nine player, he often ended up on the losing side of physical, scrappy battles with Matt Katz and Harrison Kapp. During the off-season of 2020 and the COVID season that followed, Tyler took full advantage of the opportunity to gain size, strength and power. These hard earned improvements to his physicality paid dividends on the court, allowing Tyler to move up substantially in the ladder order. His upward trajectory is all the more striking for the way that it stands out from the typical trend we have seen recently, which has been for each class of players to gradually move down the ladder as we have attracted stronger and stronger recruits. The fact that Tyler is now playing in the top 6–and so far removed from the bottom 3 where he was stuck as a first year–while competing as part of a team that is demonstrably deeper, demonstrates just how far he has come.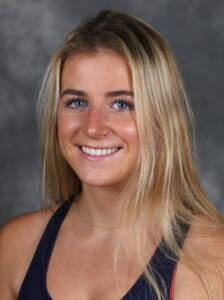 Women's Team Most Improved Player: Erin O'Connor
Over the summer of 2021, Erin tackled her weaknesses head-on, by arranging regular matches–often against opponents who were particularly challenging to her style of play–and using the experience to develop greater emotional control and to improve her decision-making skills in live match play scenarios. The work clearly paid off, as she moved up the ladder order immediately when returning for the fall semester of this year despite a stronger and deeper roster of players. As a team, we benefited greatly from Erin's hard work and the positive outlook she brought with her, as she notched crucial points for us against Columbia and, in spectacular fashion under the highest level of pressure, against Penn's Emma Carter.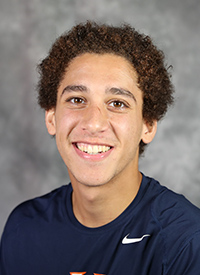 Men's Team MVP: Aly Hussein: 
From the moment he set foot back on Grounds, Aly picked up exactly where he left off at the end of his extraordinary freshman campaign. He occupied the top spot in the team order the entire season, compiling a record of 16-3, with his only losses coming against the #1 players from the teams that entered CSA nationals as the top three seeds: Penn, Harvard, and Trinity. The fact that two of his matches earned nominations for match of the year says volumes about the superb performances that Aly turned in as a matter of course. His impact on the team went beyond simply the points he posted for us on match days. Having a player like Aly in the top spot, someone who is capable of winning any match that he plays in, provides the whole team with a measure of confidence and helps us believe we have a shot in any match we play. Moreover, Aly's work ethic and constant hunger to improve makes him exactly the sort of player you want out in front.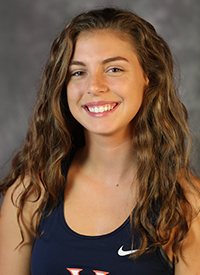 Women's Team MVP: Emma Jinks Record of 11-4
Emma ranks as one of the most decorated and successful players ever to compete for the UVA squash team. After enduring an entire season without intercollegiate competition, it was obvious to anyone watching Emma practice back in the early fall that she was fired up and very ready to get stuck in as soon as official matches resumed. And from the first contest of the season to the last matches, she did just that, posting wins in six of the eight first half matches with notable performances against Penn, Princeton, Cornell, and Dartmouth. She maintained her extraordinary level of intensity straight through the second half of the season, finishing in fine style with a couple of standout wins at Nationals, including a 3-0 victory over Raneem El Torky of Princeton. Emma is a phenomenal competitor but she is as good natured off the court as she is ruthless on it. Her attitude and her approach to practice have always been exemplary. But this season in particular she threaded the needle perfectly and brought a sharp, competitive edge to every single thing we did, while simultaneously making it fun for everyone involved. As one of our co-captains, she has been instrumental in developing the program's culture, bringing us to a level where we could not only make the A Division at Team Nationals for the first time ever, but actually compete there and take our place as a national contender.