By Jeff White (jwhite@virginia.edu)
VirginiaSports.com
CHARLOTTESVILLE — After redshirting as a freshman in 2017-18, Ben Vander Plas played the next four seasons for the Ohio University men's basketball team, and during his career at the Mid-American Conference school he faced such big-name opponents as Kentucky, Villanova, Illinois, Baylor and LSU.
Such matchups were few and far between for the Bobcats, however, and the 6-foot-8 Vander Plas, who has two master's degrees from Ohio, transferred to the University of Virginia in part because he wanted to test himself against elite competition more often. Already this season the Cavaliers have played Baylor, Illinois and Michigan, with 19 regular-season conference games and the ACC tournament still to come.
"The coaching staff talked about it a lot in the recruiting process, and that was definitely something that excited me," Vander Plas said Thursday at John Paul Jones Arena. "So that was definitely a big piece of that."
UVA resumes ACC play Tuesday night against No. 25 Miami in Coral Gables, Fla. Of more immediate concern to the Wahoos, though, is their next game.
At 2 p.m. Saturday, in a game to air on ESPN2, No. 2 Virginia (8-0) will meet No. 5 Houston (10-1). Never before have the Cavaliers hosted a non-conference opponent ranked that high, and JPJ is sold out.
"It'll be a fun environment," associate head coach Jason Williford said.
Many of the Cavaliers and Cougars who'll take the court at JPJ on Saturday were also at the Fertitta Center in Houston on Nov. 16, 2021. In front of a sellout crowd and an ESPN audience, No. 15 Houston routed UVA 67-47.
The Cavaliers shot 21.1 percent from 3-point range and 34.9 percent overall, and they turned the ball over 17 times. Twelve of those turnovers came in the first half.
"They rattled us early," UVA head coach Tony Bennett said afterward.
The 2021-22 season will be remembered as rare rebuilding year for the Hoos, who missed the NCAA tournament for the first time since 2012-13. From the team that won the ACC regular-season title in 2020-21, Virginia lost six of its top eight scorers.
By contrast, the Cavaliers entered this season, their 14th under Bennett, with a veteran core. The top six scorers from 2021-22 returned—forward Jayden Gardner, guards Arman Franklin, Kihei Clark and Reece Beekman, and post players Kadin Shedrick and Francisco Caffaro—and Vander Plas, an All-MAC selection, added an impressive résumé.
"We're a lot more experienced this year," Shedrick said this week. "We've added some shooters … I think all-around we're just much better prepared for them this year than we were last year."
Vander Plas did not watch the UVA-Houston game last season, but he's heard about it from teammates.
The rematch is "less of a revenge game," Vander Plas said, than an opportunity for the Hoos to "learn from what happened and take that and take what we know now and what we've been working on [and applying it]."
Shedrick said he's treating "it like any other game. You gotta prepare for every game the same way or else you're going to [be] a different player every game … I haven't really thought about the rankings all that much. It's cool we're ranked high and they're ranked high, but at the end of the day it's all about who's going to come out here and compete."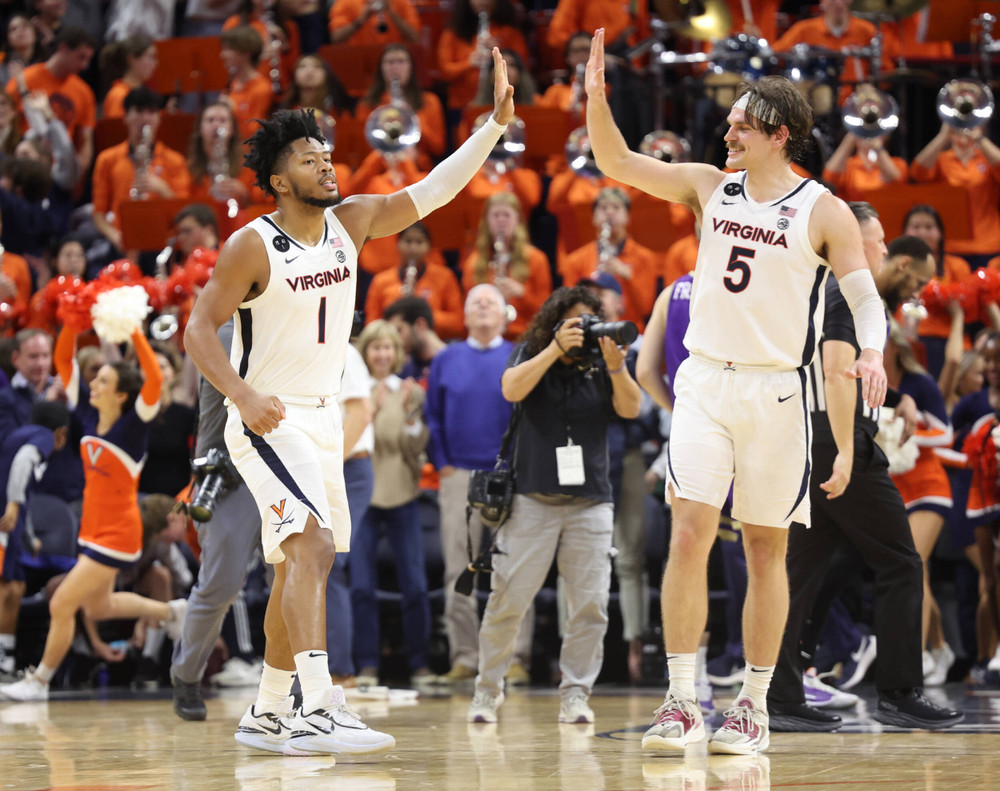 Vander Plas, whose father played with Bennett at Wisconsin-Green Bay, has yet to start for the Cavaliers, but he's averaging 23.3 minutes per game. Frontcourt starters Gardner and Shedrick, by comparison, are averaging 24.2 and 23.5 minutes, respectively.
"It's been a lot of fun," said Vander Plas, who's from Ripon, Wis. "It's been challenging at times, but in a good way. Just coming into practice every day and playing against these guys has been challenging, but also rewarding and fun. Obviously, we're off to a pretty good start, so that makes things a lot more enjoyable."
UVA has used Vander Plas mostly at power forward this season, but he's also played small forward and center. He's averaging 7.6 points and 4.4 rebounds per game and shooting 35.4 percent from 3-point range. Long before he enrolled at UVA, he was aware of Bennett's lofty standing in the coaching profession. Now that he's actually played for Bennett, Vander Plas is more impressed.
"I knew he was going to push me and challenge me, especially defensively," Vander Plas sad. "He helped me a ton in the summer, the whole coaching staff did, and he's gonna keep getting on me when I mess up. That's been a big piece that's helped me, and then the shooting piece has been big. He would just watch my jump shot, watch some practice tape of me shooting, and he would pick out really small things that I could start to work on, and that's been really, really helpful for me."
Working with strength and conditioning coach Mike Curtis, Vander Plas has transformed his body since arriving in Charlottesville last spring. He played at 245 pounds for Ohio last season and weighed 248 when he stepped on the JPJ scale for the first time.
By the start of the season, he was down to 230, and he's maintained that weight. Training under the direction of Curtis, a prominent figure in his field, has been as rewarding and exacting as Vander Plas expected.
"It was challenging during the summer, right when I got here, especially trying to lose that weight," Vander Plas. "I had a couple of extra conditioning sessions with him. So that was tough, but it's been really good. The body's feeling good."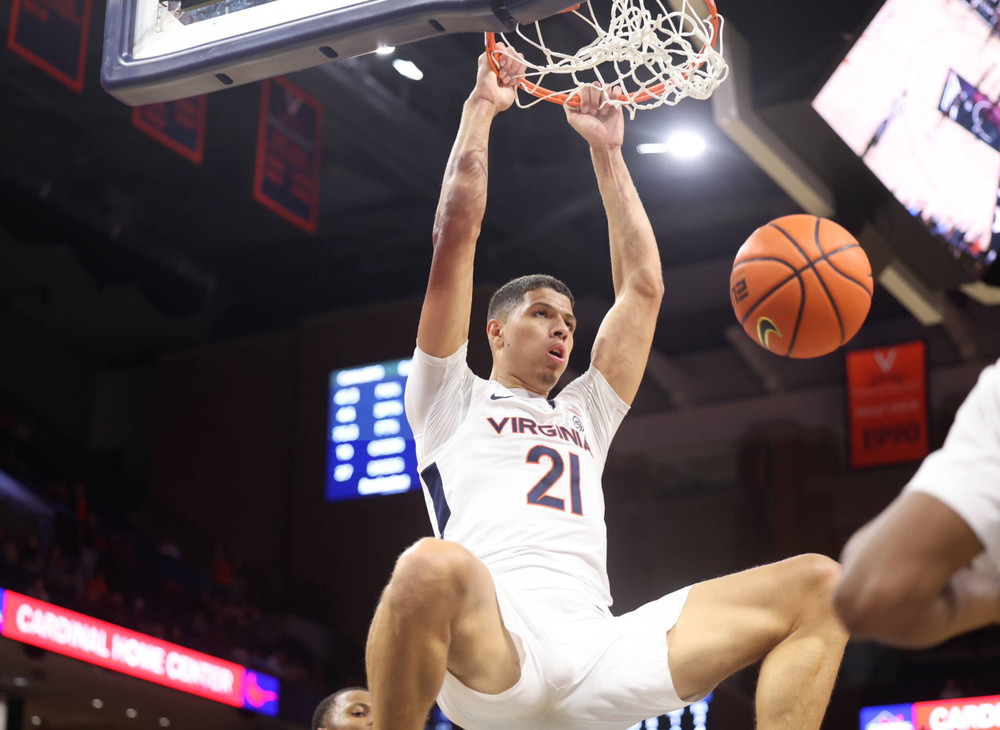 The Cavaliers haven't played since Dec. 6, when they defeated James Madison 55-50 at JPJ. Final exams started two days later at the University, but the Hoos practiced periodically during the break, and they've had ample time to prepare for the Cougars.
"I think we're ready for whatever's thrown our way," Williford said, "but it's hard to simulate in practice the physicality of how they play and how hard they go to the offensive glass, and that'll be key for us on Saturday."
Houston guards Kyle Edwards and Marcus Sasser combined for 37 points against UVA last season. Edwards is gone, but Sasser is still a Cougar, and he's averaging a team-high 16.2 points per game.
He won't be the first elite guard UVA has faced this season. This is one of the more challenging non-conference schedules the Cavaliers have played during Bennett's tenure.
"We've been through the wringer," Williford said.
The games against Illinois and Baylor were in Las Vegas at the Continental Tire Main Event. The Cavaliers' ACC/Big Ten Challenge game against Michigan was in Ann Arbor. The Hoos are happy to be home for this one.
"We always like to say it's the next game on the schedule, but it is a big game," Williford said. "I think our guys are excited for the opportunity. Any time you can get an opponent like this coming in your building, it'll be rocking in here."
To receive Jeff White's articles by email, click the appropriate box in this link to subscribe.