Virginia Cavaliers Official Athletic Site
Allyson Frei
Branchville, N.J.
Hometown
High Point Regional
High School
Boston College
Previous School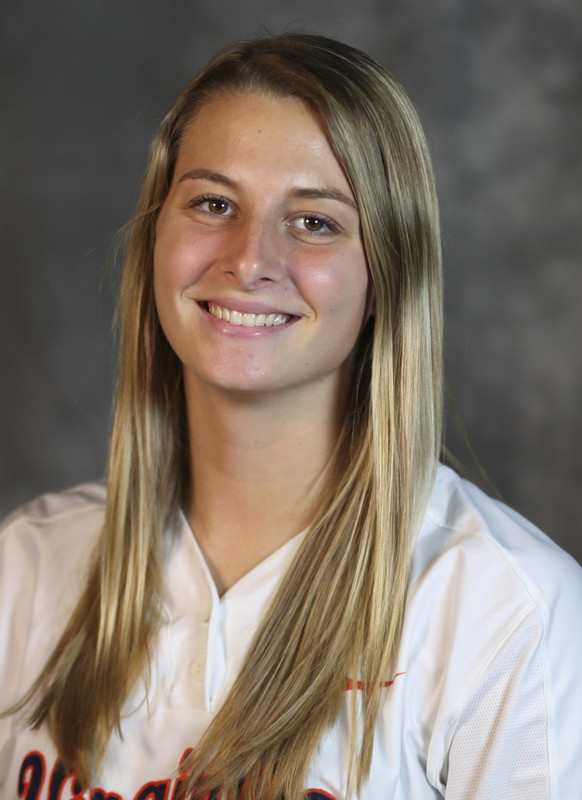 AT UVA
• Completed graduate transfer from Boston College and will be eligible to play immediately
AT BOSTON COLLEGE
REDSHIRT JUNIOR (2018)
• Produced a career-best 2.53 ERA, finishing the season 11-12
• Pitched 152 innings for Boston College, striking out 141
• Shutout national champion Florida State in a 1-0 victory
JUNIOR (2017)
Did not play due to injury … won the Rising Leader Award at the Golden Eagles … earned the Athletic Director's Award for Academic Achievement.
SOPHOMORE (2016)
Appeared in 41 games, making 26 starts … NFCA Mid-Atlantic All-Region Second Team … posted a 2.90 ERA, 16-13 W-L and struck out a team-high 186 batters in 174.0 innings pitched … she held batters to a .218 batting average while hurling seven complete games and recording three shutouts … led the ACC in strikeouts looking (56) while finishing third in strikeouts … pitched a complete game shutout against Indiana State (2/26), striking out eight while allowing just six hits … struck out 11 while conceding just two hits in complete game shutout at Bryant (3/23) … threw 210 pitches, striking out a career high 14 batters in 11 innings against Connecticut (4/20) … posted second consecutive 10+ strikeout game, punching out 10 while allowing no hits or runs in 6.2 innings at NC State (4/23) … struck out nine while allowing just three hits in 6.2 scoreless innings at NC State (4/24) … hurled a complete game shutout at Syracuse (4/3), striking out seven while giving up three hits.
AS A FRESHMAN (2015)
Appeared in 40 games, started in 34… Frei led the team in ERA (2.74), W-L (19-15), and led the league in strikeouts (222)… in 199 innings pitched, opponents were hitting a low .240 against… pitched six innings of one-run ball, striking out four against Florida State (2/28)… threw a complete game shutout, striking out nine against Georgia Tech (4/18)… threw a complete game victory against Virginia Tech (5/2), allowing one run and striking out thirteen.
HIGH SCHOOL
MaxPreps All-American (2014) … High Point's Scholar Athlete and Female Athlete of the Year (2014) … NJ Gatorade Player of the Year (2013) … NJ State Player of the Year (2013) … 4-time All-NJAC … 3-time All-State … 3-time NJ Herald Player of the Year … 2-time West Jersey Player of the Year … 2-time Hunterdon-Warren-Sussex County Champion and MVP … 2-time NJAC Champion … NJ all-time strikeout leader with 1,426 … member of the National Honor Society.
PERSONAL
Daughter of Allen and Ruth-Ann Frei … has two siblings, Stephanie and Eric …