Virginia Cavaliers Official Athletic Site
Louis Evans
Canterbury, New Zealand
Hometown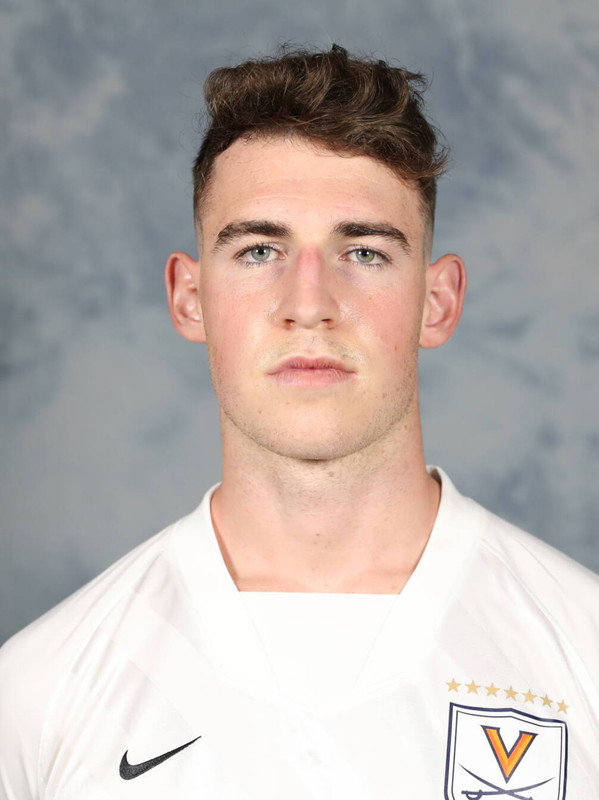 2020
• Played in three games, all in the spring segment
• Logged all 45 minutes of the second half against Central Arkansas (March 23) in his Virginia debut
• His lone start came in the season finale against then-No. 1 Pitt where he played all 90 minutes
• Listed on the ACC Academic Honor Roll
PRIOR TO VIRGINIA
• Played four seasons at Davidson College (2016-19), suffered a season-ending injury two games into his junior season (2018).
• Appeared in 28 career games for the Wildcats, while making 26 starts
• As a junior in 2017, started a career-best 12 of 13 games, helped the Wildcats to five shutouts and scored his lone collegiate goal, a game-winner against Winthrop on Sept. 9, 2017.
• Saw action in all 90 minutes in a 2-1, last-second Davidson loss against Virginia at Klöckner Stadium on Sept. 25, 2017.
• His final season (2019) with the Wildcats, he started 10 of 11 matches and helped the Davidson defense to a pair of clean sheets.
PREP
• Attended Christchurch Boys' High School (2011-15) and Scot's College (2015-16) in New Zealand. Scot's College is also produced UVA All-American Joe Bell.
• Earned Excellence Endorsement & Gold Distinction (Top of Class) in 2014 at Christchurch. Also attained Excellence Endorsement at Scot's College
• Trained with 2017 summer training with Cashmere Technical FC in Christ Church, New Zealand and Aberdeen in Scotland during July of 2018.
PERSONAL
• Currently pursuing his Master's in Commerce at UVA
• Born in London, England
• Son of Ceri and Therese Evans
• Has two siblings, an older brother Oscar and sister Izzie
• His brother Oscar was a defender at Quinnipiac University from 2015-18
• Father Ceri was a Rhodes Scholar and also played Centre Back for Oxford United and the New Zealand national team
• His Grandfather Gwyn Evans played professional soccer for Crystal Palace (UK)