Virginia Cavaliers Official Athletic Site
Mackenzi Sherman
Los Alamitos, Calif.
Hometown
Hope Christian Academy
High School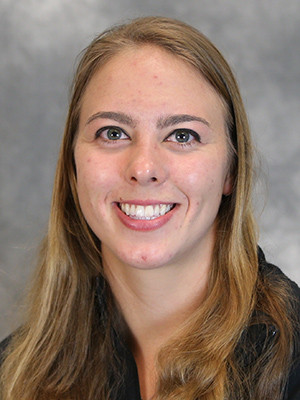 Mackenzi Sherman begins her first season as a volunteer assistant coach with the Virginia rowing program.
Sherman earned three varsity letters as a member of the UVA rowing team from 2014-16.She earned All-ACC second-team honors in 2015-16 after helping UVA to the Second Varsity Eight to the title at the ACC Championships. Sherman was also a member of the Second Varsity Eight that placed fourth at the NCAA Championships.
In 2013-14, Sherman was the stroke for the Varsity Eight that placed first at the ACC Championships and third at the NCAA Championships.
Sherman began her collegiate rowing career at Loyola Marymount, where she earned All-West Coast Conference honors in 2012-13. Sherman was named LMU's Rowing Athlete of the Year in 2013.
Sherman was named to the All-ACC Academic Rowing Team in 2014 and 2016. She earned her bachelor's degree in psychology with a minor in studio arts.