Virginia Cavaliers Official Athletic Site
Tim Myers
Charlottesville, Va.
Hometown
St. Anne's-Belfield School
High School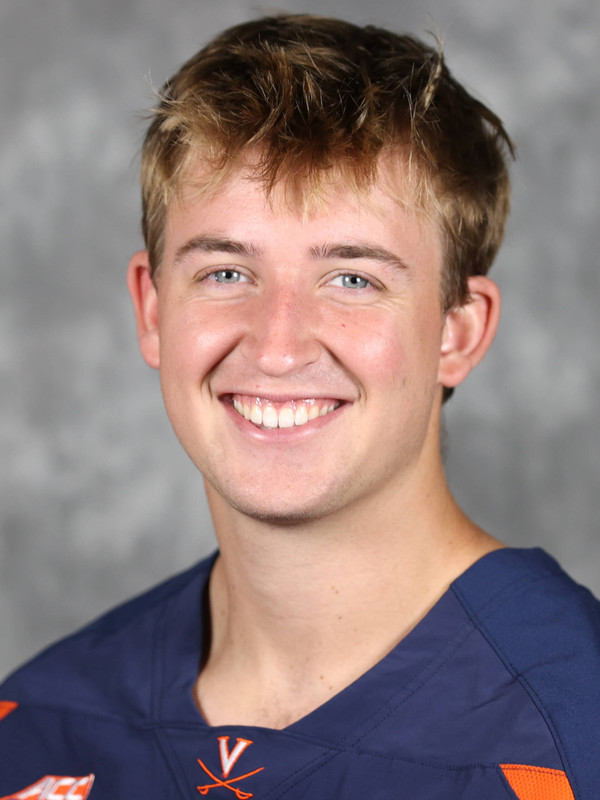 TIFFANY ON MYERS
2023 – "Tim is no stranger to our practice field, having grown from a boy to a man on it.  Endless hours watching?  Not as much watching from the hill as being on the field shooting with his mother.  And the dividends of all this work are high-yielding.  In his first Fall with us, Tim's shooting stroke is proving to be effective against our defense and goalies.  After a short stint of experimenting with him as a defensive midfielder, it is quite clear Tim's future is on the offensive end, stretching out opposing defenses with his long-range heaters."
2023
HIGH SCHOOL
Set St. Anne's-Belfield's single-season points record (68g, 37a) by a midfielder
Tallied 145 points in 27 career games at STAB
US All-American
Two-time All-State selection
Two-time All-Prep selection
Two-time team MVP
Team captain (2022)
Attended Albemarle HS his freshman year (2019)
Set Albemarle's freshman points record (40g, 28a)
First Team All-District (2019)
Played club for DC Express
PERSONAL
Son of Ed ('90) and Julie Myers ('90)
Mother, Julie, is currently the UVA women's lacrosse head coach
Father, Ed, played football at UVA from 1988-89
Sister, Kelsey, currently plays lacrosse at Stanford
Served as an assistant with high school Investment Club
Major is undeclared and is currently studying in UVA's College of Arts and Sciences
WHY UVA?
"My entire life I always dreamed about playing lacrosse at Virginia. Growing up with a mother who coaches at Virginia always made me really want to play there too. I played on a local team coached by Virginia players and coaches until my sophomore year. Even when I left for another team, I knew UVA was where I always wanted to be."