Virginia Cavaliers Official Athletic Site
Ethan Saliba
Associate Athletic Director for Sports Medicine / Head Athletic Trainer for Men's Basketball
Position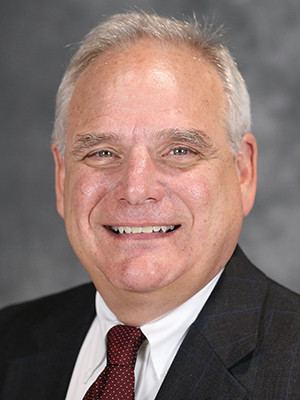 Ethan Saliba is in his 40th year as a member of the Virginia athletic training staff. He was promoted to associate athletics director for sports medicine in September of 2007 after serving as an assistant athletics director for four years. He has served as UVA's head athletic trainer since August of 1998. He oversees all daily athletic training room operations, including: staff, clerical and student assignments; injury management and rehabilitation; and ensuring medical coverage for all UVA varsity athletes.
Saliba was previously promoted to senior associate athletic trainer in September 1995 after serving as associate athletic trainer since 1990. He originally joined the UVA athletics department as an assistant athletic trainer in 1983.
He was honored as the 2007 Division I Athletic Trainer of the Year as selected by the National Athletic Trainers' Association's College/University Athletic Training Committee. The award recognizes outstanding service to the athletic training profession and the National Athletic Trainers' Association at the Division I level. In 2010 he was inducted into the Virginia Athletic Trainers Association Hall of Fame.
Saliba came to Charlottesville from Lincoln, Neb., where he worked for four years as a staff physical therapist at the University Health Center at the University of Nebraska-Lincoln.
After attending Southeast Missouri State University for three years on a football scholarship, Saliba received his bachelor's degree in physical therapy in 1979 from the University of Kansas.
Following graduation, Saliba went to work at the Truman Medical Center in Kansas City, Mo., as a physical therapist. After one year, he enrolled at Nebraska to do graduate work in exercise physiology.
Saliba earned a master's degree in sports medicine/athletic training from UVA in 1986 and received his doctorate in sports medicine from UVA in 1992. He completed his doctorate in physical therapy degree from Virginia Commonwealth University in 2010 and completed his certification as a corrective exercise specialist from the National Academy of Sports Medicine that same year. He completed his certification in the functional movement systems level 1 and his certification in selective functional movement assessment in 2011.
Saliba has faculty appointments as a professor in Virginia's Curry School of Education and as an assistant professor in the Department of Clinical Orthopedic Surgery and the Department of Physical Medicine and Rehabilitation. He is a Certified Athletic Trainer by the National Athletic Trainers Association and a licensed athletic trainer and physical therapist. Saliba is a Sport Certified Specialist by the American Board of Physical Therapy Specialties.
In 2016, Saliba was presented with UVA's Algernon Sydney Sullivan Award for excellence and service to humanity and was inducted into the Mid-Atlantic Athletic Trainers Hall of Fame.
He is married to the former Susan Foreman. The couple has a son, Sami.