Virginia Cavaliers Official Athletic Site
Leah Narkevic
Assistant Strength & Conditioning Coach
Position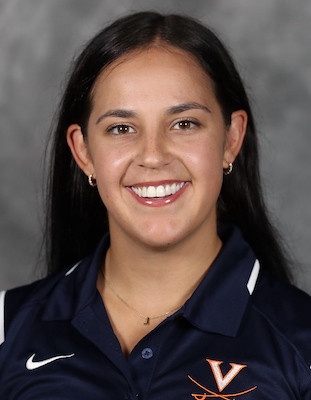 Leah Narkevic joined the Virginia athletics strength and conditioning staff in January of 2022. She works with the Cavaliers' men's and women's golf teams and rowing program.
Narkevic comes to Virginia after working as a graduate assistant at Endicott College where she worked with 22 varsity sports and six club programs since the fall of 2020.
A Penn State graduate, she worked as a strength and conditioning intern for the Nittany Lions program in 2019 where she was assigned to the women's volleyball and men's ice hockey teams. She also served as a personal trainer and cycling instructor will an undergrad in addition to working with RPP Baseball Training and Development and the Union Fitness Group.
Narkevic completed her undergraduate degree in kinesiology at Penn State in 2020 and is completing a master's degree in sports leadership from Endicott in 2022.
She is a National Strength & Conditioning Association Certified Strength & Conditioning Coach and  is AHA CPR/AED certified.