Virginia Cavaliers Official Athletic Site
Adam Brooks
Assistant Athletic Director for Academics and Student Development
Position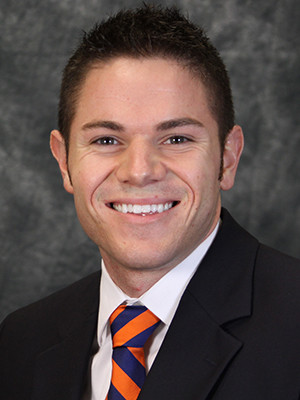 Adam Brooks joined the University of Virginia Academic Affairs staff in August 2009. In 2021 he was named Director of Academics and in 2022 he was promoted to Assistant Athletic Director for Academics and Student Development. Brooks works with the UVA football team, men's lacrosse squad and the men's and women's tennis programs.
Brooks conducts regular mentoring sessions with student-athletes, monitors eligibility and progress toward degree, and assists in areas such as course selection, major declaration, and career planning.
Prior to UVa, Brooks earned his Master's degree in Higher Education Administration from The University of Akron in 2008 while serving as a graduate assistant in Academic Support Services. Brooks worked primarily with at-risk student-athletes in developing individualized academic plans, implementing learning strategies and study skills, and making effective academic decisions. He also spent time as an intern in Athletics Development, helping create the "Adopt-a-Zip" program and generating revenue for the student-athlete scholarship fund.
A native of Bluffton, Ohio, Brooks earned his Bachelor of Education in Integrated Social Studies from Ashland University in 2007.