Virginia Cavaliers Official Athletic Site
Armani Dawkins
Deputy Athletics Director for Competitive Excellence
Position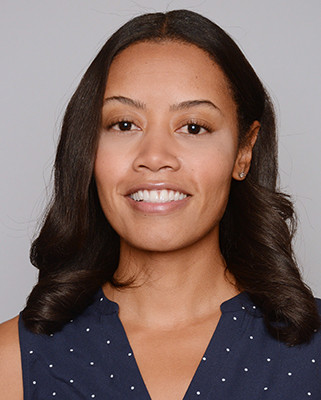 Armani Dawkins joined the Virginia athletics department in August of 2023 as the deputy athletics director for competitive excellence. She is also UVA's Senior Woman Administrator (SWA) to conference and NCAA governance groups. Dawkins came to Virginia after working at Oklahoma for five years, including as the Sooners' deputy athletics director for sports administration in her last position.
Dawkins serves as a collaborative liaison to all areas of the athletics department with a focus on student-athlete and sports program success. She is responsible for day-to-day oversight of student development, departmental strategic planning and serve as the departmental Title IX coordinator. Dawkins is the sport administrator for the Cavalier women's basketball and men's lacrosse programs. She provides additional leadership and support to head coaches and student-athletes in all sports.
At Oklahoma, Dawkins served as a member of the executive leadership team and was responsible for the supervision of head coaches and management of the sport administrator program for all 21 varsity sports. She was the liaison to all areas within the athletics department that interacted and supported sports programs and was responsible for monitoring the student-athlete experience, academic progress and welfare.
Dawkins was Oklahoma's senior woman administrator, which included the oversight of roster management, gender equity, risk management, diversity, equity, and inclusion (DE&I), and monitoring NCAA governance issues while contributing to the University's position on new NCAA legislation.
She was the sport administrator for men's and the women's gymnastics programs, men's and women's track and field and cross country programs and women's soccer program.
Prior to being promoted at Oklahoma to deputy athletics director of sports administration, Dawkins served as the deputy athletics director for administration & chief of staff and the senior associate athletics director & chief of staff. Dawkins had oversight of the department's strategic plan, people and culture and served as a professional advisor to the vice president and director of athletics.
Before joining the Sooners' athletics department, Dawkins worked at the College of the Holy Cross where she held the position of associate director of athletics for student-athlete development. She was a member of the Crusaders' senior athletics staff and was responsible for implementing a series of programming to emphasize and improve the development and welfare of the department's nearly 700 student-athletes. She also served as the sport administrator for the field hockey program.
Dawkins worked at Duke from 2010 to 2015. Her last position with the Blue Devils was special assistant to the vice president and director of athletics. She handled oversight responsibilities for the athletics director's routine commitments, including public relations obligations and correspondence. In addition, Dawkins assisted the director of athletics with responsibilities for the Division I NCAA men's basketball committee, United States Olympic & Paralympic Committee and Advocates for Athletic Equity. She also had oversight responsibility for all the executive administrative operations. She previously held positions at Duke as the assistant director of Iron Dukes for special events and assistant director of administrative operations and human resources.
Dawkins (née Rice), a native of Parker, Colo., is a former women's soccer student-athlete at the University of Nevada Las Vegas where she received her bachelor's degree in journalism and media studies. She helped lead the squad to three Mountain West Conference titles while earning Academic All-Mountain West Conference honors. She played her freshman season at Florida State before transferring to UNLV.
Dawkins earned her master's degree in strategic public relations from George Washington. She also was selected as the NCAA postgraduate intern within the branding and communications department.
Dawkins's family includes her husband Andre, son Maverick, and dog Ares.