Virginia Cavaliers Official Athletic Site
Anna Brooks Thomas
Director of Player Engagement
Position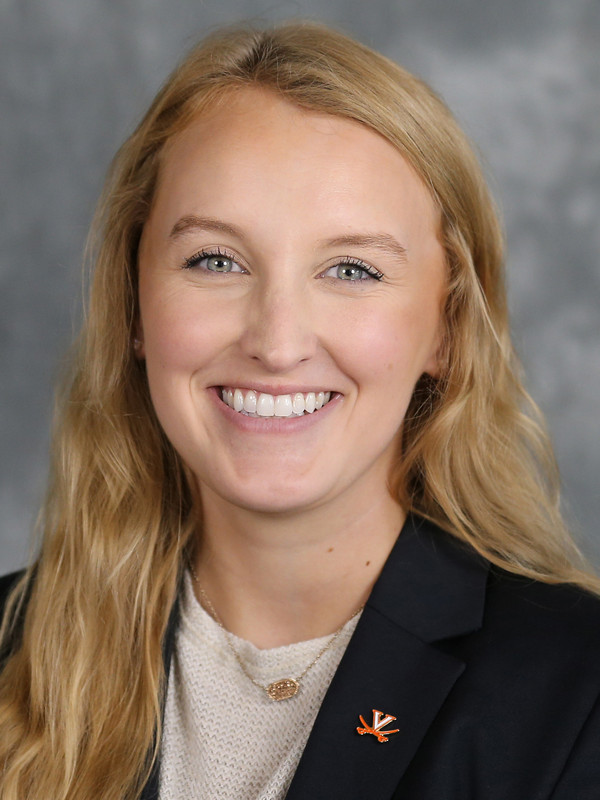 Anna Brooks Thomas joined the Virginia football program in 2021 as the assistant director of football operations. She assists with team travel logistics including air charters, ground transportation and team housing. She coordinates scheduling for team activities including practices, meetings, workouts and meals. She also handles staffing of officiating personnel during practice sessions. She works with visiting teams, game day staff and conference personnel on logistics issues and helps to coordinate onboarding for incoming student-athletes.
Thomas came to Virginia after serving as the director of football operations for Colgate during its 2021 (spring) season. In addition to handled team travel and practice schedules, she worked with the equipment staff, life skills program and recruiting office on football-related matters.
During the 2019 season, Thomas was a football operations assistant at Richmond, acting as the primary operations director while a staff member was on paternity leave. She assisted with gameday operations and off-season conditioning organization in addition to her traditional duties of team travel, lodging and meals.
Thomas graduated from Alabama with a bachelor's degree in history. She earned her master's degree in higher education at Virginia in 2019.