Virginia Cavaliers Official Athletic Site
Becky Davis
Executive Assistant to the Athletics Director
Position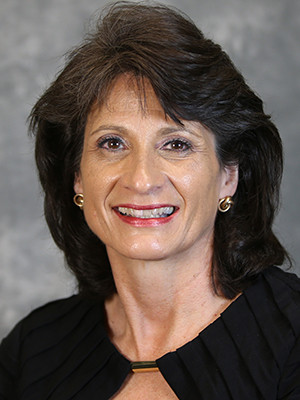 Becky Davis is the executive assistant to Athletics Director Carla Williams. She also has supervisory responsibilities with the Olympic sports administrative support staff.She has served on several university committees, including the Human Resources Restructuring Career Path Task Force and the athletics department's Rewards & Recognition Committee.
In 2004, she received the Alumni Association's Distinguished Service Award for outstanding service to the greater university community. In 2009, she received the Evan J. "Bus" Male Memorial Service Award for untiring and devoted service to Athletics at the University of Virginia.
Prior to joining the athletics departments in 1985 she worked for five years in the university's purchasing department.
A Central Virginia native, she has two sons, Melvin and his wife, Glocel, and Matthew, and his wife, Stacy. She also has two grandsons, Landon and Greyson and a granddaughter, Alexis. Melvin is a special agent for the U. S. State Department as well as a veteran previously serving in the United States Air Force. Glocel is still active duty serving in the United States Air Force. Matthew and Stacy are both veterans previously serving in the United States Air Force.
Becky is active in Blue Star Families of Central Virginia, an organization working to support individuals and their families serving or who have served in the Armed Forces.