Virginia Cavaliers Official Athletic Site
Blair Putnam Moore
Assistant Athletic Trainer (Women's Lacrosse)
Position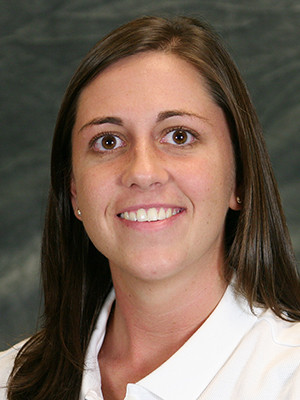 The 2012-13 season marks the eighth year Blair Putnam has worked at Virginia as the women's lacrosse athletic trainer.Prior to joining the UVA staff, Putnam received both her bachelor's and master's degree from the University of Virginia in sports medicine. Putnam worked with various varsity sports as an undergraduate student athletic trainer and was the graduate assistant athletic trainer for women's volleyball and women's lacrosse.
In between receiving her degrees, Putnam worked for one year as the head athletic trainer at Alleghany High School in her hometown of Covington, Va. Along with being the primary athletic trainer for women's lacrosse, Putnam also mentors women's field hockey and assists with the provision of sports medicine/athletic training for UVa summer athletic camps.
Putnam is certified by the National Athletic Trainers Association and is a Certified CPR/AED Instructor for the American Red Cross.
In 2005 Putnam was awarded the Betty and Money Yates Award from the women's lacrosse team for outstanding service and dedication to the team. She was also the recipient of the Tim Abbott Memorial Award from the Virginia Athletics Department in 2002, recognizing her dedication to and empathy for the student-athletes.