Virginia Cavaliers Official Athletic Site
Brett Schnell
Associate Athletics Director for Administrative Services
Position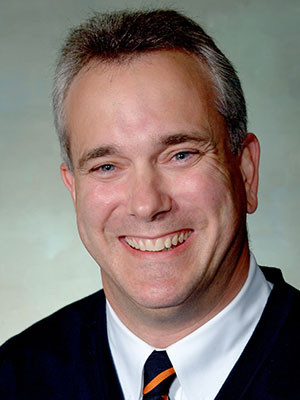 Brett Schnell serves the athletics department as the Associate Athletics Director for Administrative Service.Prior to arriving at UVA, Schnell was a human resources consultant for UVa Health Systems. He also served as a senior human resources generalist for Technicolor for four years, a human resources coordinator for Lowe's Inc. for four years and a sales representative for Crutchfield for three years prior to coming to Virginia.
Schnell was named a professional in Human Resources by the Society for Human Resources Management (SHRM) in 2000, and a Senior Professional in Human Resources in 2001. He serves on the UVa Diversity Council, the Athletics Diversity Committee, the Athletics Reward and Recognition Committee, the UVa HR Exchange Committee and the UVa Athletics Restructuring Task Force.
Schnell graduated with a bachelor of arts from Wake Forest University in 1985. A native of Iowa City, Iowa, he resides in Charlottesville with his wife, Karen, and their daughters, Megan and Kaitlyn.