Virginia Cavaliers Official Athletic Site
Brianna Bartaczewicz
Assistant Athletic Trainer (Cross Country/Track & Field)
Position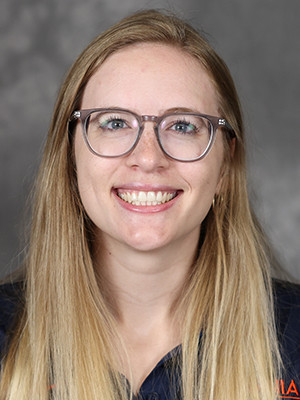 Brianna Bartaczewicz joined the Virginia athletics department in 2023 and works with the men's and women's cross country and track and field teams programs. She is responsible for the overall daily health care of UVA student-athletes including prevention, evaluation, treatment and rehabilitation for injuries and illnesses.
Prior to coming to Virginia, Bartaczewicz completed her master's degree in health and human performance at Oklahoma State where she was a graduate assistant athletic trainer responsible for the men's and women's cross country and track and field teams. During her time at OSU, she handling athletics training duties for the 2022 Cross Country NCAA Championships.
Bartaczewicz received her bachelor's degree in athletic training from Wisconsin in 2021. While at Wisconsin, she worked with a variety of teams including football, men's and woken's track and field and cross country, softball and women's volleyball.
Bartaczewicz is a member of the National Athletic Trainers' Association (NATA) and is certified as a Basic Life Support provider through the American Heart Association. A native of New Berlin, Wisc., Bartaczewicz enjoys baking, exercising, reading and spending time outdoors with friends and family. She resides in Charlottesville.