Virginia Cavaliers Official Athletic Site
Caroline Fitch
Assistant Athletic Trainer (Men's Tennis)
Position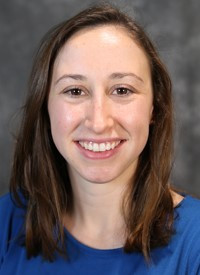 Caroline Fitch has been an assistant athletic trainer at Virginia since 2018, where she works with the men's and women's tennis teams. Fitch is responsible for the overall daily health care of UVA student-athletes, including prevention, evaluation, treatment, and rehabilitation for injuries and illnesses.Prior to coming to Virginia, Fitch spent one year as an athletic training resident at Texas Health Sports Medicine and Texas Christian, focusing on orthopedic rehabilitation and assisting with patient-care and on-field coverage of TCU athletics events. 
Fitch received her bachelors degree in athletic training from King's College in 2015. While at King's College, she spent four years on the women's swim team.Fitch went on to complete her graduate studies at Toledo, where she served as the head athletic trainer at Toledo Waite High School for one year and at Toledo Christian School for one year. While at Toledo Christian, Fitch provided athletic training services for all home events, away football events, post-season competition, and practices. 
Fitch is also a member of NATA, while also being involved in a variety of research projects during her time at Texas Health and Toldedo.