Virginia Cavaliers Official Athletic Site
Corbin Hunt
Associate Athletics Director of Ticket Sales and Operations
Position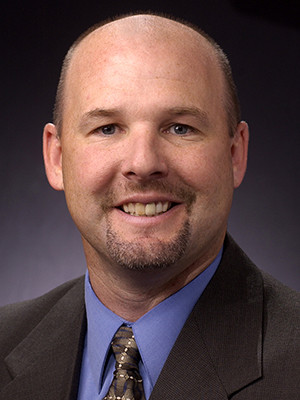 Corbin Hunt returned to the Virginia athletics department in the summer of 2006 as associate director of athletics for ticket sales and operations. Among his responsibilities are overseeing ticket sales and operations for all athletics events, coordinating priority ticketing with the Virginia Athletics Foundation, coordinating the marketing of tickets with the promotions and marketing staff, and developing, implementing and overseeing all web based ticket sales and marketing strategies.
Prior to his current position Hunt was the assistant athletics director for ticket operations at Wisconsin for six years. He oversaw all aspects of athletics ticketing including priority ticketing for football, men's basketball, women's basketball and men's hockey through the Badger Fund, special event ticketing and all season priority parking. He was Wisconsin's director of ticket operations from May of 1999 until July of 2000 before being named an assistant athletics director.
Before joining the athletics department staff at Wisconsin, Hunt was the assistant athletics ticket manager at Virginia for six years. In that role he assisted in managing all aspects of Virginia's athletics ticket operation. He also served one year in an event management internship at the University of Miami (Fla.).
Hunt earned a bachelor's degree in business management from Lynchburg College in 1988 and a master's degree in sports administration from St. Thomas University in 1990. In 2007 Hunt completed participation in the Sports Management Institute Executive Education program jointly through the University of Michigan, Ross School of Business and the University of Texas at Austin, McCombs School of Business.
Hunt and his wife, Sara, have three daughters, Shelby, Kelsey and Katelin.