Virginia Cavaliers Official Athletic Site
Dirk Katstra
Executive Director of the VAF/Senior Assoc. AD
Position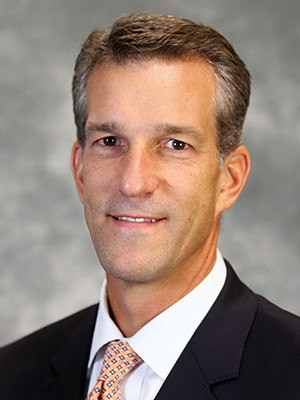 Dirk Katstra is in his 26th year as executive director of the Virginia Athletics Foundation, which is responsible for all of fundraising efforts for Virginia Athletics. In his role as senior associate athletics director, he serves as the sport administrator for men's and women's swimming.
In June 2004, Katstra was named Fundraiser of the Year by the National Association of Athletic Development Directors (NAADD) in recognition of his outstanding leadership and success in fundraising on behalf of Virginia athletics. In June 2012, he was named to the executive committee of NAADD and served as president in 2018-19.
Katstra previously served the athletics department as the associate athletics director for external affairs, overseeing the long-range planning and daily operations for media relations, sports publications, and the ticket office. From 1992 to 1996, Katstra served as director of annual giving for the Foundation.
A native of Stilwell, Kan., Katstra is a 1991 graduate of UVA with a degree in sport management. A member of the Cavalier basketball team from 1987 to 1991, Katstra played on three NCAA Tournament teams and was a senior captain on the 1990-1991 squad.
Before joining the Virginia Athletics Foundation staff in 1992, Katstra served an internship with the athletics department's promotions and marketing office, and had administrative responsibilities with the men's basketball program.
Katstra is married to the former Michelle Massie of Charlottesville. The couple has two sons, Austin and Ryan, and daughter, Ryleigh. Austin was member of the UVA basketball team from 2017-2021. Katstra's father, the late Richard Katstra, lettered as a member of the UVA basketball team in 1963 and 1964.