Virginia Cavaliers Official Athletic Site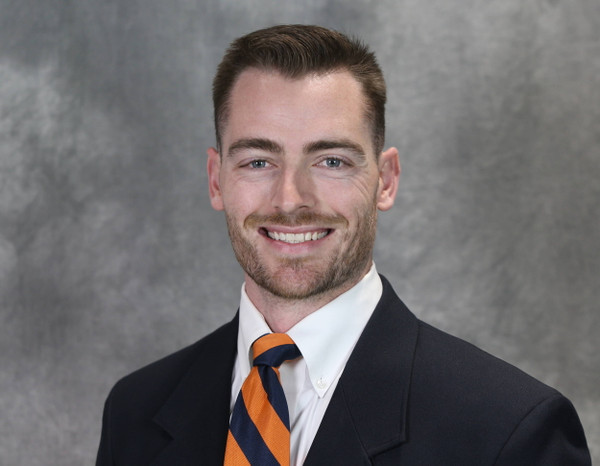 Drew McDuffie comes to Virginia after spending the five years as an assistant director of sports performance at Duke. With the Blue Devils, McDuffie was responsible for assisting in the year-round planning and implementation of strength and conditioning for the football team. His main responsibilities included training considerations and adjustments for quarterbacks and specialists including quarterback Daniel Jones, the sixth overall pick in the 2019 NFL Draft.
Previously, McDuffie worked as a graduate assistant for the Clemson football strength and conditioning department. He primarily trained the quarterbacks, including 2015 and 2016 Heisman Trophy finalist, 2016 National Championship MVP, and NFL first round draft pick Deshaun Watson. McDuffie also served as an intern for the Clemson football strength staff as an undergraduate.
McDuffie is a Strength and Conditioning Coach Certified (SCCC) by the Collegiate Strength and Conditioning Coaches Association, a Certified Strength and Conditioning Specialist (CSCS) by the National Strength and Conditioning Association, Level 1 Sports Performance Coach certified by United States Weightlifting, and is a Specialist in Sports Nutrition certified by the International Sports Sciences Association.
McDuffie is a native of Sumter, S.C. He earned his bachelor's degree in biological sciences from Clemson in 2016 and a master's degree in athletic leadership at Clemson in 2018.
He is married to the former Emily Tanner of Sumter, S.C. The couple have a son, Isaiah, and a daughter, Annelise.