Virginia Cavaliers Official Athletic Site
Heidi VandeHoef-Gunn
Director of Career Development
Position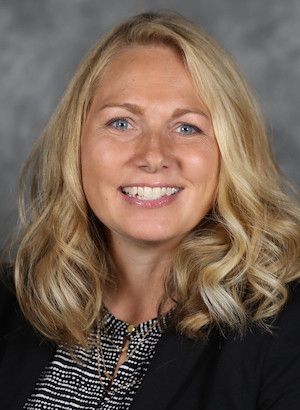 Heidi VandeHoef-Gunn joined the Academic Affairs staff in July 2021 to specialize in career development for student-athletes.  She works with current student-athletes and teams to prepare for post-collegiate careers and also maintains relationships with alumni who are interested in offering career mentorship.  Heidi (or Ms. V. as the students call her) is passionate about helping students find their purpose, and the UVA Pathways platform has been pivotal in expanding connections between current and former Hoos.
Before returning to Virginia, Heidi spent several years with the nonprofit organization Lynchburg Beacon of Hope, fostering equitable access to higher education for historically marginalized students and providing career transition after graduation.  She was also a board member for the Bryan-Wade Student-Athlete Fund during this time.  In recognition of her dedication to student-athletes, in 2019 Heidi was named one of six professionals nationwide to join the NCAA HS Advisory and served a 3-year term.   
Heidi's robust college and career access background was honed in her years administering the National Football Foundation's Play It Smart Program, National Football League's HS Player Development, and NFL National 7-on-7 Teams. 
A native of Iowa, Heidi earned her bachelor's degree in Psychology as a Liberty Honors Scholar, master's degree in Education at the University of Virginia and the University of Minnesota, and is pursuing a doctoral degree in Higher Education at UVA.