Virginia Cavaliers Official Athletic Site
Jim Booz
Deputy Athletics Director for Administration
Position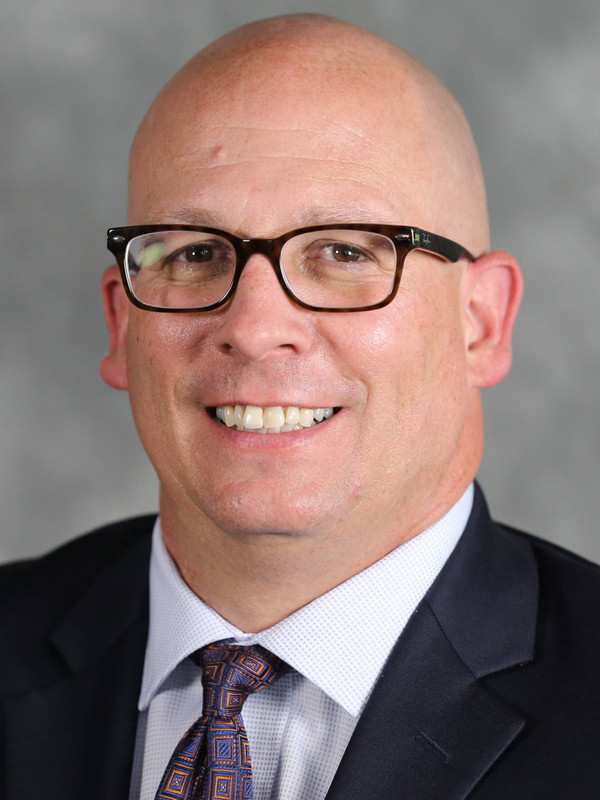 Jim Booz joined the Virginia athletics department as deputy athletics director in December of 2017. He serves as the sport administrator for the Cavalier football and men's and women's tennis teams. Booz was the first senior staff appointment by athletics director Carla Williams. He had previously worked with Williams at the University of Georgia and had previously worked in the athletics department at Virginia.
In addition to his sport supervision responsibilities, Booz has oversight of the department's Strategic Advancement initiatives and the Name Image and Likeness (NIL) program. He also supervises the compliance office and admissions process for student-athletes.
As the lead for Strategic Advancement, he is charged with advancing Virginia athletics and helping to differentiate Virginia as a leader in college athletes. He heads up a team of staff members to develop and maintain strategic partnerships, to identify, secure and steward resources and to develop a comprehensive strategic plan to advance recruitment and philanthropy.
A centerpiece of UVA's Strategic Advancement efforts is its Pathways program within the Center for Citizen Leadership and Sports Ethic. Pathways provides Virginia student-athletes a venue to target areas of interest, including professional opportunities, and connect with the University's resources, alumni, supporters, corporations, community leaders and others to pursue those possibilities.
Before his return to UVA, Booz was a senior administrator on Georgia's athletics staff since 2011, most recently serving as an executive associate athletic director. He joined the Bulldogs athletics staff as a senior associate director of athletics and was promoted to executive associate director of athletics in July of 2016. He was directly responsible for the oversight and long-range planning of the sports medicine and compliance units and leading a team of six sport administrators.
He served as the sport administrator for multiple nationally-ranked sport teams including UGA's gymnastics and track and field and cross country programs. Additionally, Booz assisted with the day-to-day supervision of football. He was a member of Georgia's senior staff and led the department's comprehensive action plan committee.
In his previous service at Virginia, Booz was as associate director of athletics for academic affairs (2007-11) and associate athletic director for compliance (2004-07).
He was responsible for oversight and long-range planning in the academic affairs area, hiring and training staff, evaluating the program and designing its content, developing and implementing policy, and developing and managing the budget.
He was involved in numerous institutional and national programs and committees at Virginia including the Student Affairs Strategic Planning Committee, UVA Presidential Leadership Program, NCAA Peer Review Team member, and has been a Division 1-A Athletics Directors Institute participant.
Prior to joining the Virginia staff, Booz served as assistant athletics director for compliance at Vanderbilt from 2000-2004. He had originally joined the Vanderbilt staff in 1995 as an academic counselor before being named director of eligibility and summer programs in 1998.
Booz received his undergraduate degree in physical education and sport management from Tennessee at Martin (1995) and master's degree in higher education administration from Middle Tennessee State (1998).
He and his wife, Christine, have three children — Claire, Maggie and Frances.