Virginia Cavaliers Official Athletic Site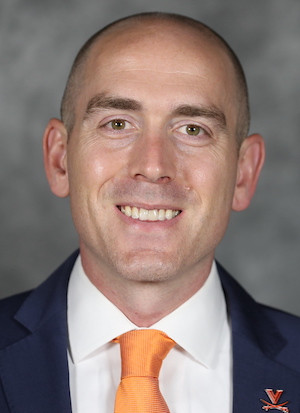 John Freeman was named "The Voice of the Cavaliers" in November 2021 after most recently serving as the play by play broadcaster for Nashville SC in Major League Soccer.
Freeman has been behind the microphone for hundreds of broadcasts throughout the United States and abroad. Along with televised work for the ACC Network, ESPN3, ESPN+, MYTV30 and the OVC Digital Network, he has broadcasted for nine different colleges and universities.
Freeman spent five years providing play by play for Nashville SC in Tennessee. In addition to calling professional soccer, he was the play by play voice of Tennessee State basketball for two years along with calling a variety of sports for Lipscomb University.
Before moving to Tennessee, Freeman provided play by play for the University of Virginia, VCU and Randolph Macon College. He spent seven years as the play by play voice of Virginia lacrosse and also called UVA women's basketball and soccer. Freeman served as a fill-in on the Virginia Sports Radio Network for UVA Men's Basketball in 2018.
Born in Charlottesville and raised in Crozet, Freeman is a 2009 graduate of the University of Virginia with a degree in Media Studies.
He resides in Charlottesville with his wife Christy, a UVA graduate and nurse at the University of Virginia Hospital.