Virginia Cavaliers Official Athletic Site
Justin Russ
Assistant Strength and Conditioning Coach
Position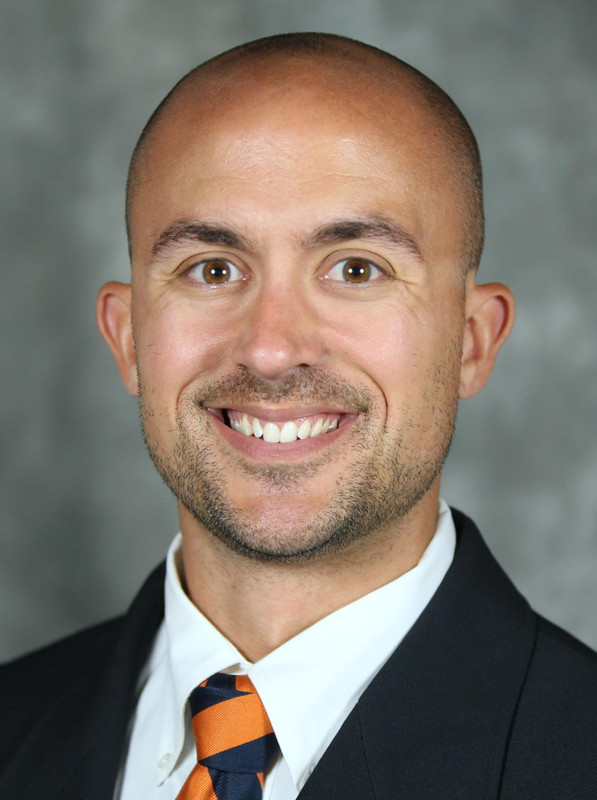 Justin Russ joined the Virginia strength and conditioning staff as an assistant coach in September of 2019. He works with the UVA men's and women's tennis and men's and women's squash programs.
He previously worked for a year as a strength and conditioning coach on the Women's Tennis Association (WTA) Tour, serving as a private coach for several top individual players. He was responsible for the development/implementation of individualized tennis-specific fitness programs designed to prevent injury while improving strength, speed, endurance, and on-court footwork. He also handled management of all athlete nutrition, hydration, and recovery protocols, including regeneration and mobility sessions.
From 2013 to 2018 Russ worked at IMG Academy, most recently as the head physical conditioning coach for IMG Academy's Bollettieri Tennis Program. He developed effective physical preparation programs based on improving tennis performance, enhancing overall athleticism, and preventing injuries associated with tennis. He was responsible for the strength and conditioning programming for ATP, WTA, and ITF ranked professionals.
He previously served as the lead physical conditioning coach for IMG Academy's nationally ranked boy's lacrosse program and assisted in the development and implementation of strength and conditioning programs for football and boys/girls soccer.
Russ' background in training included positions with Trigger Point Performance Therapy in Austin, Texas, TRX Training in San Francisco, Calif., and Fitness Quest 10 in San Diego.
He earned his undergraduate bachelor of science degree in exercise science from D'Youville College in Buffalo, N.Y. He is a registered strength and conditioning coach and a certified strength and conditioning specialist by the National Strength and Conditioning Association.
He is a Level 2: advanced weightlifting & sports performance coach by USA Weightlifting and a certified tennis performance specialist by the International Tennis Performance Association.