Virginia Cavaliers Official Athletic Site
Kevin Thurman
Director of Marketing and Social Media
Position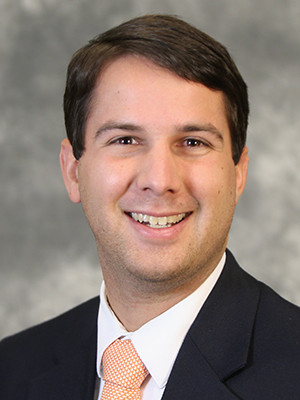 Kevin Thurman serves as Virginia's Director of Marketing and Social Media. Thurman joined the Virginia athletics department as the marketing coordinator in November 2015. He coordinates the marketing, promotions and in-game experience of the Virginia women's soccer, swimming & diving, squash, men's tennis, women's tennis, men's lacrosse and women's lacrosse programs.
Thurman leads the social media strategy and execution for the entire department, working with the media relations, video services, marketing and corporate sales teams to create engaging content for fans of Virginia Athletics. Also, he heads up the day-to-day management of the main department accounts and social media analytics. He also assists in the day-to-day management of Wahoo Central, the official social media hub of Virginia Athletics, and leads the student team that produces additional content on football and men's basketball gamedays.
Thurman came to Virginia after working as the marketing and promotions coordinator at Florida Gulf Coast in 2015. He served as the marketing contact for all 15 sports, developing marketing strategies while also overseeing the game day and in-event marketing for home athletics contests. He also managed the social media profiles for the Dirty Birds student support group.
From 2013 to 2015, Thurman worked as a graduate assistant for student initiatives and marketing and promotions at Ball State. He served as marketing contact for women's volleyball, soccer, gymnastics, softball and men's and women's golf, while assisting with football and men's and women's basketball. He managed the student rewards program and campus relationships with student organizations.
Thurman graduated from Ball State with a degree in journalism and telecommunications in 2013. He completed work on his master's degree in sport administration in 2015 from Ball State.
Kevin and his wife Kristin (Watkins) Thurman reside in Charlottesville.