Virginia Cavaliers Official Athletic Site
Melissa Dudek
Assistant Athletic Communications Director (FH, M&W Squash, M&W TEN)
Position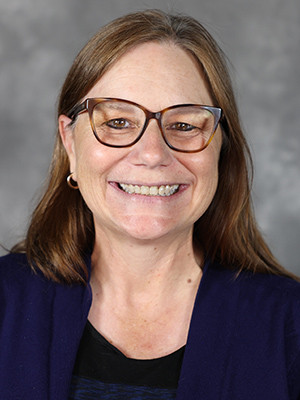 2016 CoSIDA profile | 2022 CoSIDA profile
Melissa Dudek has been an assistant athletics media relations director at Virginia since July 2012 and has over 20 years of experience as an SID. She currently handles the media relations duties for the Cavalier field hockey, squash and tennis programs. Additionally, Dudek spent three seasons as the primary contact for the UVA women's lacrosse team and 11 with women's basketball. She made three trips to Omaha serving as the secondary contact for the Virginia baseball team, including during the 2015 NCAA Championship run. She has covered four of Virginia's six NCAA Men's Tennis title runs.
In 2013, Dudek was named the Virginia Athletics Department Rookie of the Year. She also represents the department in the University of Virginia Staff Senate.
Dudek came to UVA after spending four years at California working primarily with the Golden Bear women's basketball team, including three seasons working with former Cavaliers' head coach Joanne Boyle. In addition to women's basketball, Dudek was the primary contact for women's golf and field hockey as well as serving as the editor of the football game day program. During her time at Berkeley, she also worked with the baseball, softball, and women's gymnastics teams and served as a feature writer for the Cal Sports Quarterly magazine.
Prior to her time at Cal, Dudek spent the first five years of her collegiate sports information career as an assistant athletic director for athletic communications at Lewis & Clark College, an NCAA III institution in Portland, Ore., juggling the media relations needs for the program's 19 sports, including football and both basketballs. During her time at L&C, she also served as the play-by-play announcer for baseball, softball, and men's and women's basketball as well as creating a student mentoring program for students interested in broadcasting.
Prior to entering the realm of collegiate athletics, Dudek spent nine years working in minor league baseball with stops in Colorado Springs, Colo. (Triple-A for the Rockies), Kannapolis, N.C. (Single-A for the Phillies), Charlotte, N.C. (Triple-A for the White Sox) and Helena, Mont. (Rookie Level for the Brewers).
In addition to working with collegiate and professional teams, Dudek has also volunteered and worked at numerous prominent athletic events such as World Baseball Classic, NCAA regionals and super regionals, 2012 US Open (Golf) at the Olympic Club, the LPGA Safeway Classic, 2007 Davis Cup Finals and  2005 US Figure Skating National Championships. In the summer of 2016, she was a member of the Omega Timing and Technology Team at the Rio Olympic Games, working at Lagoa Stadium, the rowing and canoe sprint venue.
Dudek has also published two fictional novels about minor league baseball, Wildfire Summer (2001) and Catchers, Cows and Nachos (2005). Her full-length stage play, Serenity, earned a staged reading as a winning entry in the Carolina Contemporary Playwrights' Festival in Charlotte, N.C. (2003). She has also had several one-act plays produced on the stage.
In addition to writing in her spare time, Dudek has also dabbled in acting, appearing in a recurring background role in the fourth season of the Netflix drama, House of Cards, as a member of the White House Press Corps. She is a two-time game show contestant, having competed on the syndicated version of The Weakest Link (2003) and in primetime on ABC's Wipeout (2012). She is also a budding enologist, earning her certification from PVCC in the discipline as well as becoming WSET Level I certified through the industry's global authority, the Wine & Spirit Education Trust.
Born in Chicago, Ill., and raised in Poway, Calif., she graduated with a bachelor's degree in communication from Loyola Marymount in Los Angeles. She earned a master's degree in creative writing from the University of Edinburgh in Scotland, graduating with distinction from one of the top-20 universities in the world.